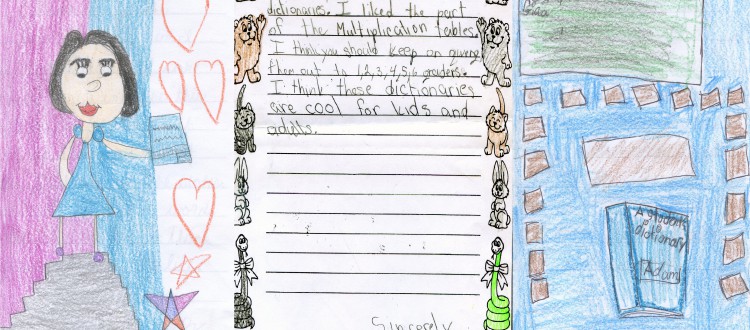 San Gorgonio Pass Republican Women Receive Thank-You
I am very thankful for my dictionary. I have used it for many things. It has been a big help to me. I am glad that you are so generous to give every 3rd grader one. It has also given me a lot of information about our presidents, states, and planets. Thank you so very much.
Nathan, third grade student at Hemmerling School, Banning, CA
Sponsor
:
For over 10 years, the San Gorgonio Pass Republican Women have donated a dictionary to every third grade student in Banning and Beaumont Unified School Districts.