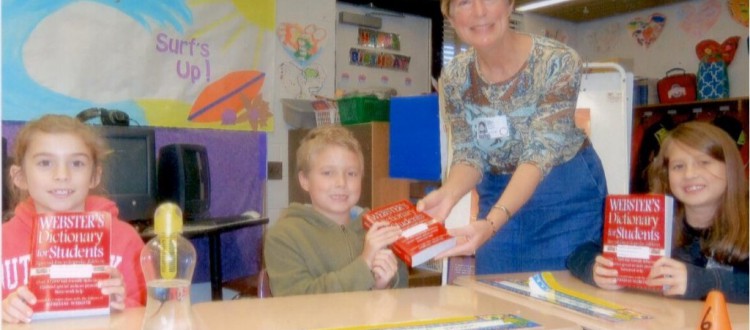 Sponsor Spotlight: Logan Grange #109
Thank you for giving me a dictionary. I will be able to use it for many things. Do you give other kids dictionaries? If you did I hope they liked them. I hope I can come to the grange.
Samuel, third grade student, Pleasant Gap Elementary
Pictured
: Grange member Linda Clapper with students at Pleasant Gap Elementary School. The Logan Grange #109 has participated for over 10 years and donated more than 500 dictionaries to the students of Pleasant Gap.