Rotarians in Denville, NJ donated dictionaries to students at Riverview and Lakeview Elementary Schools. The club has participated in The Dictionary Project since 2004. In the past 15 years, they have donated 4,152 dictionaries to students where they live. We are grateful for their continued participation in the project, and their commitment to promoting literacy in their community.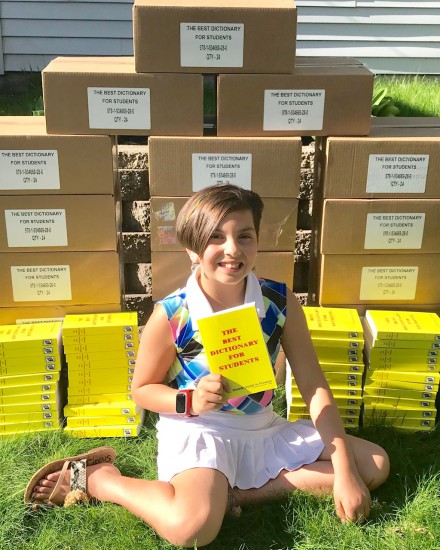 9 year old Izabela Garcia was so excited when she received her dictionary this year that she was inspired to start a project of her own! So far, she has visited 10 schools in Wisconsin and donated over 500 dictionaries. This is all in the span of just a couple of months. The Dictionary Project is so grateful to Izabela for her contribution to...
Read More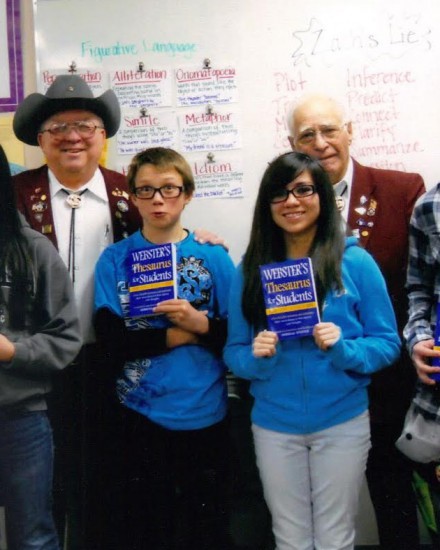 Members of the Fallon Elks Lodge have participated in The Dictionary Project for 5 years, donating over 2,000 books. Working in conjunction with the Fallon Rotary Club, both groups ensure that students in their community receive the powerful tools of a dictionary and thesaurus. Rotary members distribute dictionaries to the 3rd grader students at the local elementary schools and the Elks Lodge distributes the...
Read More