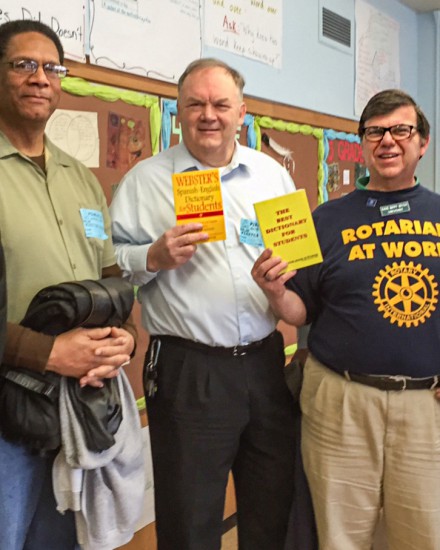 The provisional Rotary Club of Rochester Southeast NY formed in the spring of 2014. The group is comprised of individuals who want to participate in Rotary service projects and give back to people in their community. The group is hopeful to receive their charter once twenty members commit to becoming Rotarians in the Rochester Southeast NY club. To advance the club's commitment to literacy,...
Read More
Watch the Rotary Club of Temple South distribute dictionaries to local students at Scott Elementary School!
The Rotary Club of Ocoee started the project in 2008. This video not only captures their first year participating, it also shows the joy and gratitude from Ocoee students receiving their personal dictionary. Seven years later, the club continues to make an impact in their community, having donated over 4,000 dictionaries to local children.