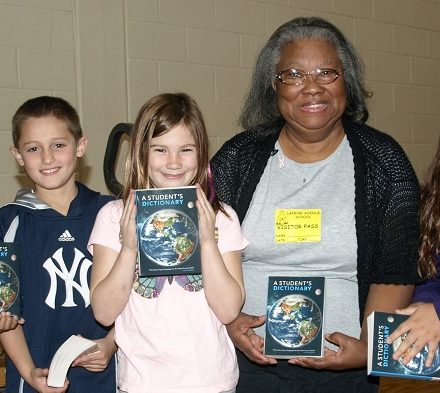 In 2004, the Rotary Club of Montclair, New Jersey first participated in The Dictionary Project, providing dictionaries to third grade students in Montclair and Verona. The project was chaired by Rotarian Georgia Brown and she has continued to head the project for her club ever since. Her enthusiasm for the project earned her the nickname "Dictionary Peach". "I was a natural choice to chair...
Read More
Rotarians in Denville, NJ donated dictionaries to students at Riverview and Lakeview Elementary Schools. The club has participated in The Dictionary Project since 2004. In the past 15 years, they have donated 4,152 dictionaries to students where they live. We are grateful for their continued participation in the project, and their commitment to promoting literacy in their community.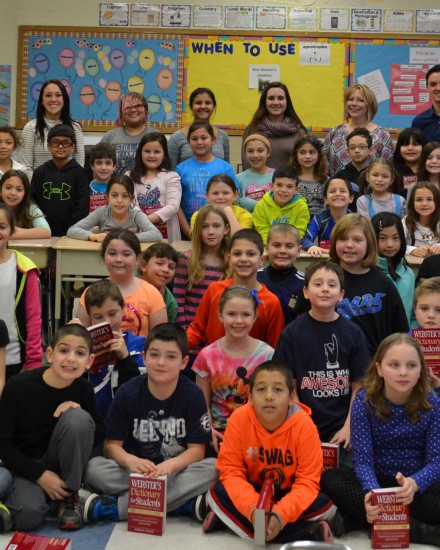 The Rotary Club of the Caldwells recently participated in the Dictionary Project distributing over 350 dictionaries to all the 3rd graders in Caldwell, Essex Fells, North Caldwell, and West Caldwell schools in New Jersey. Since beginning the project in 2004, members have sponsored over 3,500 children in the Caldwell area. The Rotary Club of The Caldwells' membership represents a cross-section of businesses and professional...
Read More