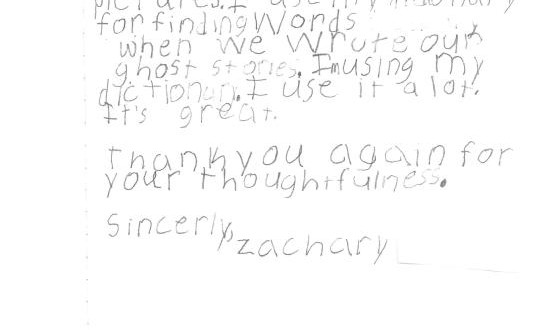 Cottonwood Elementary School third graders receive dictionaries from Fernley Republican Women
By the end of the day on October 23, each third grader at Cottonwood Elementary School received a copy of `The Best Dictionary for Students,` free of charge from the Fernley Republican Women.
The donation was part of the FRW`s Literacy Program. On that day FRW President Peggy Gray, Treasurer Rosemarie D`Andrea and Anita Trone stopped in each of the third grade classrooms and handed out dictionaries to the students.
According to a FRW press release, the students will keep the dictionaries in their classroom until the end of the school year and then they can take them home.
`It was heartwarming to see the smiles on the children`s faces,` said Gray, adding, `We have a very robust literacy program. In addition to these dictionaries, we collect children`s books for the Shriners Hospital and donate books to the Fernley and Silver Springs public libraries. Several of our members participate in the mentoring program at East Valley Elementary School.`
According to the release, FRW `is a group of like-minded women who strive to increase the influence and effectiveness of women in the cause of good government through political education and active political participation.`
For more information about FRW call Gray at 575-4058 or plgray1246@sbcglobal.net.