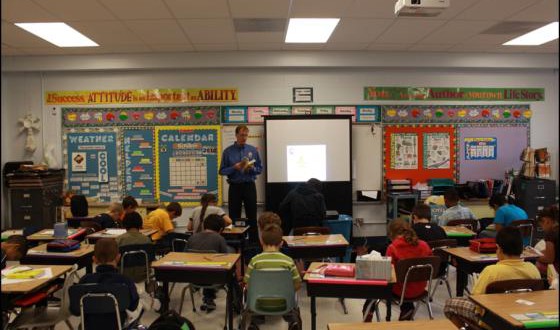 Eatontown Elks Complete First Annual Dictionary Distribution
On October 1, 2010, Eatontown Elks Lodge # 2402 kicked off The Dictionary Project at Eatontown`s three public elementary schools (Vetter, Meadowbrook and Woodmere) by presenting a dictionary to each third grade student.
Dan Ballasy, Exalted Ruler of the Eatontown Elks said, `We`re thrilled to participate in The Dictionary Project. And, we`re eager to make this an annual event in support of education in our community.`
The Eatontown Elks offered a short presentation at each of the schools. They also engaged the students by looking up words and definitions. The students were fully attentive and excited to participate.
As a special gift during this first year of distribution, the Eatontown Elks also presented a Scrabble game to each of the third grade classes. The students were delighted to receive the games, knowing that they would be able to play during indoor recess.
Eileen Hogan, Eatontown Elks Chairperson for The Dictionary Project said, `Reading is such an important skill. The ability to read and communicate well will provide these students with endless opportunities. It`s our hope that the students will make good use of their dictionaries and Scrabble games. And, have some fun while they learn.`