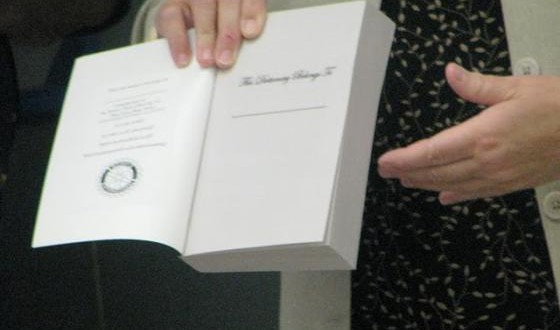 Rotary Club of Beverly gives dictionaries to Beverly and Edgewater Park third graders
Every third grade student in the towns of Beverly & Edgewater Park, NJ, now owns his or her own dictionary, which will serve them for many years.
The Beverly Rotary Club, `Serving Beverly & Edgewater Park`, appreciates our community – and the children of our community.
Many thanks to LuAnn Yansick for chairing the project, to Gary Centinaro and friend for applying bookplates into the books, and to Gary, Bob Notigan, Ritchard Woolston, and Elizabeth Johnson for their support. Thanks to Tri-State Labels on Railroad Avenue in Beverly for supplying the bookplates, and to the superintendents, principals and staff at both the Beverly school and the Magowan school for allowing us this opportunity to give a dictionary to each third grader in their schools.
Special thanks to The Dictionary Project for making millions of quality dictionaries available at very low prices, for organizations like ours.
Rotary supports literacy and youth.