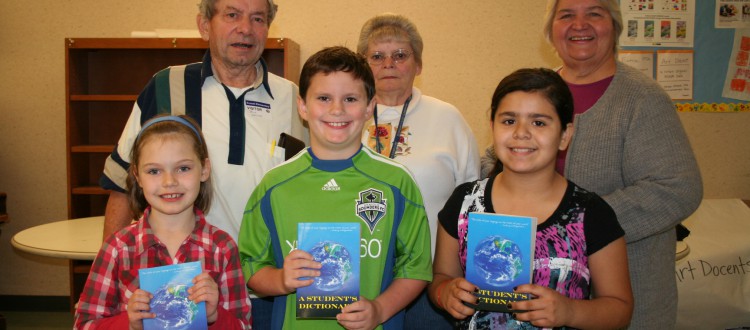 Sunset Elementary thanks Issaquah Valley Grange
Robert and Florence Harper and Ginger Sweet presented a
dictionary to each third grader on behalf of the Issaquah
Valley Grange #581 on November 12. The local unit was the
first Grange in the state of Washington to adopt this
Project, "Words for Thirds". Thank you for your generous and much appreciated gift!