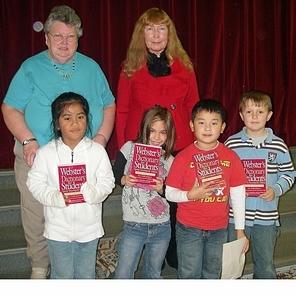 Dictionaries a gift from Everett Elks
The Everett Elks received a $1,000 grant from the Elks National Foundation and used it to help purchase 528 dictionaries for third graders in six Everett schools as part of the Words for Thirds project. This is the seventh year the Everett Elks have provided dictionaries to students.
Dictionaries also were or will be delivered to Lowell, Emerson, Garfield, Hawthorne, Jackson and Whittier elementary schools.