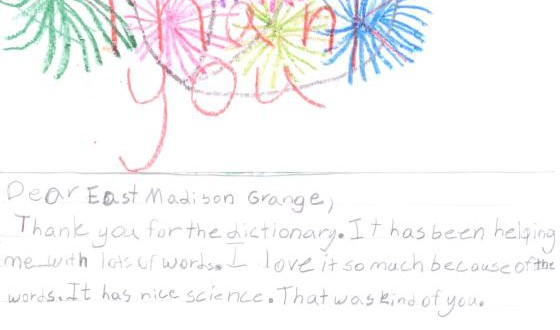 East Madison Grange visits three schools
Dictionary Project,
We have been giving out dictionaries for the past six years and it is always a joy to watch the children look through the books. We give to MSAD 59 School District and to Cornville Elementary. MSAD 59 includes both Madison Elementary with three classrooms and Athens Elementary. We give around 90 books a year.
Thank you for giving us the opportunity to help the area children.
Sincerely,
Cathy Edgerly
Master of East Madison Grange