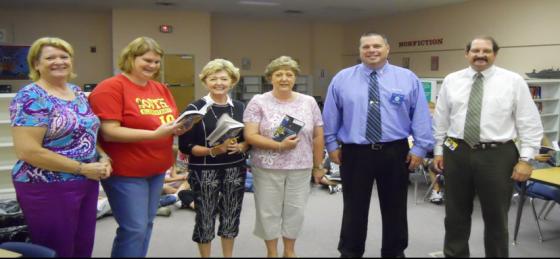 Leasburg Ruritan Club donates dictionaries to South Elementary third graders
The Leasburg Ruritan Club joined up this year with the Dictionary Project to distribute dictionaries to third graders. Leasburg presented the students their dictionaries on September 30, 2010. There was a lot of enthusiasm from the students and the teachers.
This was one of the best projects we have had the pleasure of doing in our 40 years of community service in the Leasburg area. Thank you for all you are doing for our youth. We look forward to doing this for many years.