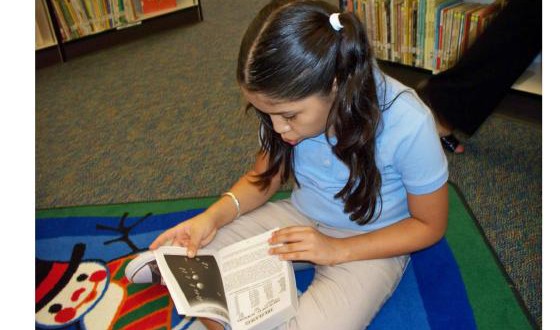 Northwest Forest Republican Women make donation to Nitsch Elementary School
Representatives of the Northwest Forest Republican Women visited Nitsch Elementary School in the Klein ISD on September 8 to make a donation of dictionaries for third grade students. Each child received a dictionary that is theirs to keep and use at home and at school.
Nitsch principal Ms. Carol James noted, 'We really appreciate the Northwest Forest Republican Women for their generosity and willingness to help our students be more successful at school and at home.'
The presentation was made by organization president Ms. Sue Ann Lurcott assisted by members of the board of directors: Ms. Madeleine Forehand, Ms. Bobbie Lupa, Ms. Beverly Johnson, Ms. Sue Mason, and Ms. Louise Rich.
Northwest Forest Republican Women have donated dictionaries to school children nationally since the No Child Left Behind Act was passed in 2001. Ms. Lurcott noted that the organization decided to continue making a donation of dictionaries to help children be successful.
Ms. Mason noted that this national project of Republican women reflects the mission of caring for America.
Ms. Lupa is pleased to be a member of a group that puts dictionaries in the hands of students who need them to encourage their achievement in public school and beyond.
As the students explored the pages of their new dictionaries, they were grateful for their very own books. One student looks forward to having his own dictionary so that he will not have to share the family's dictionary that his sister also uses. Another liked looking at the maps. One of the girls stated that she will use the dictionary when she does not know how to spell a word. Another girl knows that she can use the dictionary to learn things she does not know. A fifth 3rd grader discovered that the dictionary includes lots of information that he does not know.