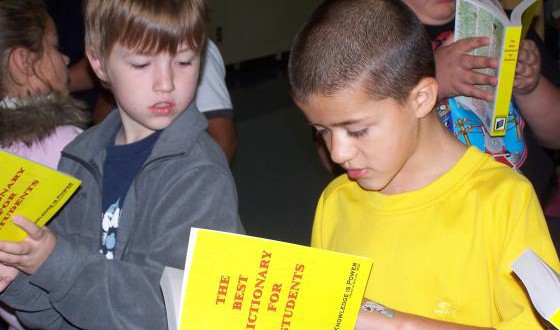 Oakview Grange completes sixth dictionary project
Dear Dictionary Project:
Enclosed are letters Oakview Grange # 311 received from Jefferson-Lincoln third graders (Centralia, WA) for the dictionaries we gave them. We only distributed 87 dictionaries this year. The school's enrollment was way down. Also enclosed are photos taken during the presentation.
This makes our sixth year of participation in this wonderful project. It is so heartening to see the children's faces as they receive their very own dictionary. The thank-you letters are just icing on the cake.
Again, thank you for such a wonderful outreach project.
Sincerely,
Alice Coakley, Secretary
Oakview Grange # 311
Centralia, WA