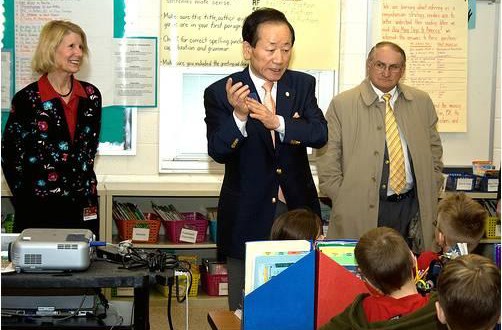 Rotary International President attends dictionary distribution in Newark
The Rotary International President, D K Lee, attended a school visit with us. A very special and privileged moment.
In the photo, RI President D K Lee talks with third graders at Legend Elementary School in Newark about how Rotary International is all about helping those who are not able to help themselves. He mentioned issues such as hunger, disease, and literacy. Ellen Cooper, Principal, and David Potter, Rotarian and President of The Energy Cooperative, listen.