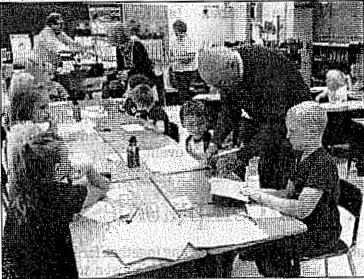 Calumet Lions Club hands out dictionaries to local students
The Calumet Lions Club made its 10th annual trip across the street from its meeting place at the Miscowaubik Club to the classrooms of the third graders at the Public Schools of Calumet-Laurium-Keweenaw.
Club members brought dictionaries with Lions pens, pencils and bookmarkers to the students, who look forward every year to the visit.
Students presented Club members with handmade thank-you letters.