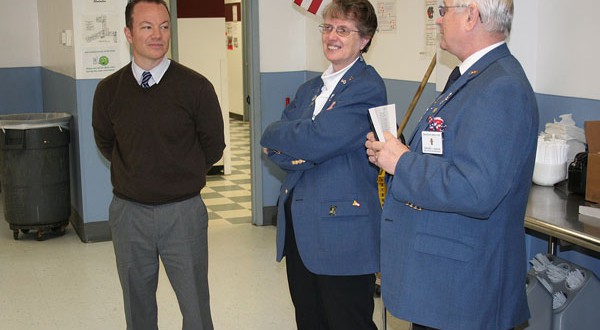 Watervliet Elks give dictionaries to third graders
The Watervliet Elks Lodge recently provided free dictionaries to each third grader at the Watervliet Elementary School.
The dictionary giveaway is part of the local Elks' annual participation in the Dictionary Project, which also sees third graders in Menands and Green Island receive the free reference books. On Tuesday, Nov. 22, Elks Johanna and Edward Baniak were on hand to distribute the free dictionaries and discussed the features and special sections contained in them. The dictionaries are given to the students to keep as their own personal dictionaries.
To learn more visit: www.dictionaryproject.org.