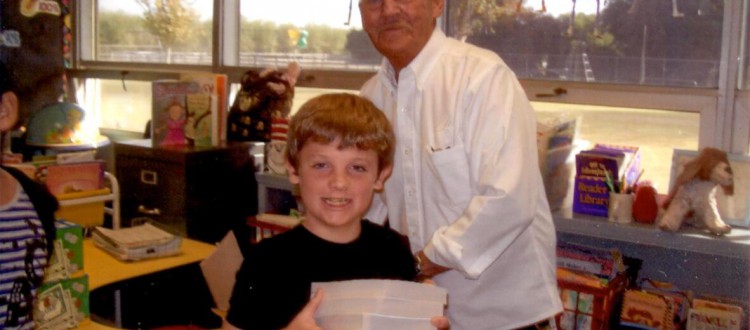 Elks donate books to local schools
A team from the Wasco Elks Lodge, headed by the Exalted Ruler, Jim Swann, visited Palm Avenue School in Wasco on Thursday, October 20. They gave three classes a total of ninety dictionaries.
They went to three third grade classrooms taught by Melissa Bradex, Melanie Gebhart, and Helen Madrano. They received the books through the Dictionary Project. Mr. Swann and his team went to several schools in the surrounding area including Lost Hills, Maple, Teresa Burke, Karl Clemens, Semi-Tropic, Pond, and John L. Pruitt.
In all, they distributed close to 500 dictionaries to the students. These books are for the students to keep throughout their school careers. The students were excited to get their own dictionaries and Mr. Swann even gave them their first assignment with them when he had them look up the word "elk." The students showed their vocabulary skills and found the word quickly. The quickest was Andrea of Mrs. Medrano's class, finding the word in less than a minute.
This presentation is made possible by the Dictionary Project. This program was started back in 1992 when Annie Plummer of Savannah, GA gave 50 dictionaries to children who attended school in her area. Each year she continued to give this gift, raising money to help give more books so that in her lifetime she raised enough money to buy 17,000 dictionaries for the children of Savannah.
The movement has grown and is now a non-profit organization that has given dictionaries to over 14 million children all over the country. The Elks organization alone has given away over 178,000 just this year. They are normally given to third graders for two reasons. One reason is that the third grade is usually the year in which dictionary skills are taught. The other reason is that it is the year where the student makes the transition from "learning to read" to " reading to learn."
All education from the third grade on is premised upon the students being able to read and understand what they read. The Project could not do the good it does without the support and interest to educate our children that is displayed from groups such as the Elks organization. The school children gave them a big thank-you when they left, and I'm sure their present and future teachers thank you too.