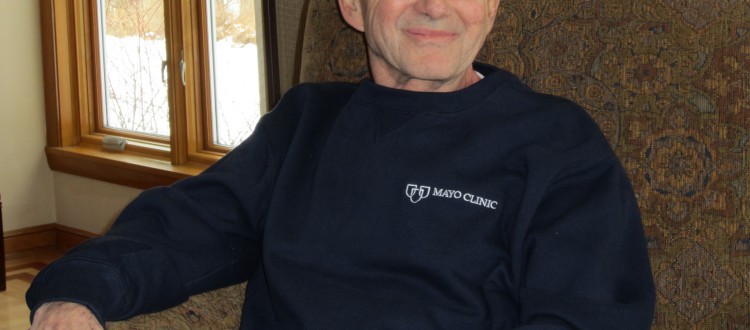 Arno A. French, 1950 – 2012
Arno Allen French, founding president of the Dictionary Project, passed away on Wednesday, February 15, 2012, in Minneapolis, Minnesota. He was with his family and receiving hospice care for cancer.

Arno was born on November 25, 1950, to Harold and Arlyne French in Augusta, Maine. He had his own appliance repair business for many years and always had a knack for fixing "anything made by man." He married Mary Louise Saewert on August 19, 1991, in Charleston, South Carolina, where he was a technical supervisor for SCANA. They have two children, Rebecca and Lewis. Arno received a Bachelor of Science degree in sociology with a minor in business from Charleston Southern University in 1995. The same year, Arno and Mary founded the Dictionary Project in response to a letter to the editor in the Charleston Post and Courier suggesting that someone provide free dictionaries to children in Charleston County. As the Dictionary Project grew into a nationwide service project, Arno retired from SCANA to devote his time to the non-profit, where he served as the President of the Board of Directors. His care and diligence enabled the project to be successful. He always wanted to make sure that everything was done properly. He traveled all over the country, meeting with members of civic organizations at their national and regional conferences, talking with others who were interested in literacy and children's welfare and encouraging them to implement dictionary projects in their communities. He loved meeting Dictionary Project sponsors and sharing their enthusiasm for this simple project which makes such a big impact on young people. Arno was a beloved husband, father, and friend, a common man who will be missed for his wisdom, his humor, and the practical approach that he shared every day.
Arno was preceded in death by his father Harold and his brother Allen. Surviving him are his mother, Arlyne French of Concord, New Hampshire, his wife Mary French and their children, Rebecca and Lewis French, as well as his sisters Melody Law of Lahaina, Hawaii, and Rebecca French of North Sutton, New Hampshire, and several nieces and nephews. The family is grateful to the many people who helped to care for Arno in his illness and for the sincere expressions of support and concern that they have received.

A memorial service will be held on Monday, March 12, 2012, from 4:00 p.m. to 6:00 p.m. in the Dowling Studio at the Guthrie Theatre, 818 South 2nd Street, Minneapolis, MN 55415. Everyone is welcome to attend Arno's memorial service. We will be happy to see you there.
Donations in Arno's memory can be made to the Dictionary Project, www.dictionaryproject.org.