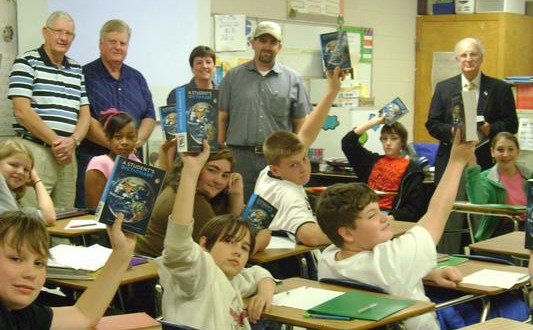 Elks Lodge donates dictionaries to Sanford students
One of the many programs sponsored by the Youth Activities Committee of the Auburn-Opelika Elks Lodge is the annual distribution of dictionaries to middle-school students in Chambers and Lee counties. The students are instructed to enter their names in the space provided in the dictionaries and, at the end of the day, place it in their backpacks for use during the evening.
The dictionary project was started locally by the Elks Lodge in 2005, and more the 19,000 books have been donated to students to date.