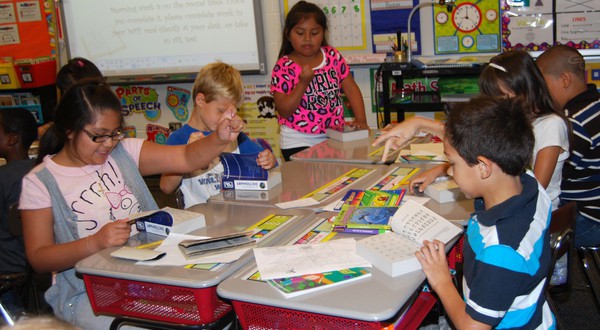 Woodridge Rotary Club supplies dictionaries to District 68 third graders
Earlier this month, Woodridge Rotary Club President Gina Cunningham-Pick and other club members distributed student dictionaries to children in Vickiela Wright's third-grade class at Meadowview Elementary School. Every third grader in Woodridge District 68 and St. Scholastica schools each received the same dictionaries.
Students said they were excited to receive their "own" dictionary and had fun finding things like a sign-language chart and the longest word in the English language in their books.
Woodridge Rotary is especially committed to providing needed resources for children in Woodridge. The dictionaries have been given annually to Woodridge third graders over many years.
The books are purchased from The Dictionary Project in South Carolina, a non-profit organization founded in 1995 by a couple responding to a need for dictionaries for disadvantaged youth in their state. In 2011 nearly 2.4 million children received dictionaries through The Dictionary Project in the United States.
*The above is from a media announcement from the Woodridge Rotary Club.