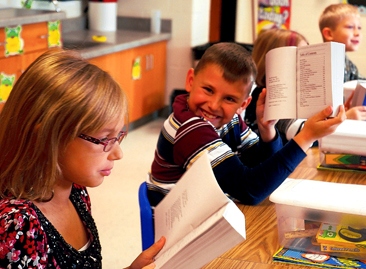 Rotary dictionary project
The Clintonville Rotary Club recently participated in the Rotary Dictionary Project, purchasing and distributing dictionaries to every third-grade student in Clintonville public and parochial schools.
Rotarian Ann Fuge was the lead organizer of the event. The club ordered a total of 168 books to distribute to students, plus copies were given to the school libraries and Clintonville Public Library.