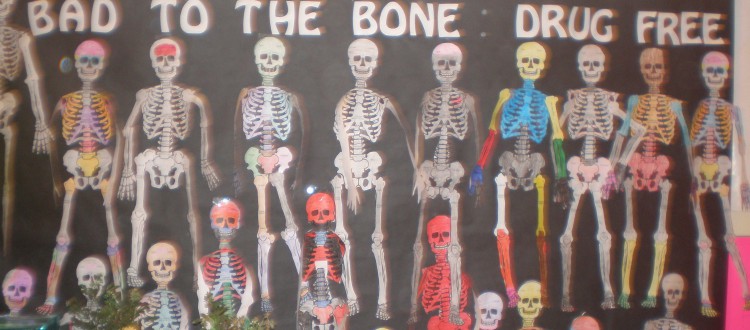 Las Vegas Elks Lodge Dictionary Project
RED RIBBON week started out with visits to all the local schools including East Las Vegas, West Las Vegas, Mora and Wagon Mound. The history of the RED RIBBON was told to the children, encouraging them to commit to be DRUG FREE. Crayons, coloring books, pencils, book marks and rulers were given out to 642 students. Dictionaries were also given to all 216 third graders. Thanks to members Louanna Zuch, Theresa Damian, Viola Trujillo, Elizabeth Velasquez and special helper Vangie Pike for helping in the schools.
Pizza parties will be given to 4 classrooms in various schools for winning the Drug Awareness door decorating contest.