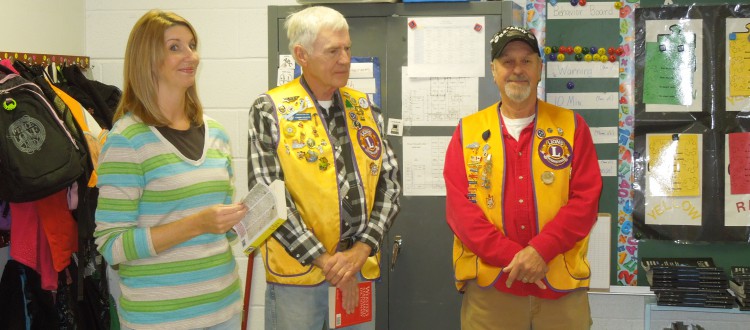 Lions Club dictionary project brings students new words
The Houston County Lions Club has finished distributing dictionaries to all third-grade students in the county.
For the third year in a row, the Lions Club has participated in an effort known as the Dictionary Project. The program is designed to help reduce the huge numbers of people in the United States who are truly illiterate.
So far, the club has given over 360 dictionaries. Since 2002, Lions Clubs nationwide have provided just short of 286,000 dictionaries to students.
Some critics question the need for dictionaries in the hands of students; however, Houston County Lions Club believes that since almost one in 10 children do not have access to a computer at home, they need a paperback dictionary that can be easily carried to and from school.
Not all students can access the Internet, which is where online dictionaries are found, and the students' dictionaries are matched by a dictionary that has been distributed to the teachers and the librarians.
The Houston County Lions Club dictionaries will never run out of battery power.
Club members say that they have thoroughly enjoyed running with this vital project, as reading and understanding words provides each student the power to create his or her adult life to the best of his or her ability.
For more information contact Frank Young, club secretary, at 931-721-3799.