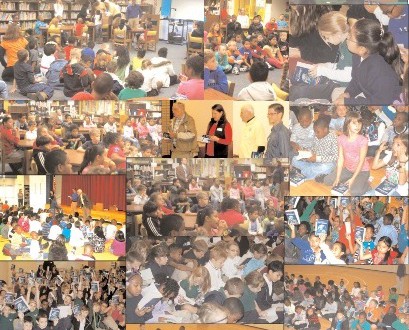 Zebulon Rotary dictionary project
Zebulon, NC, Rotarians presented dictionaries to third graders in four elementary schools in this area. Looking at the pictures, you can sense the excitement among the third graders.

Recently, a parent commented to me that her child, now in the 8th grade, continues to use the dictionary she received five years ago from our Rotary Club. The young lady places greater value on the dictionary than on any of her other books.

This is a wonderful project for everyone. The children benefit and Rotarians feel good!