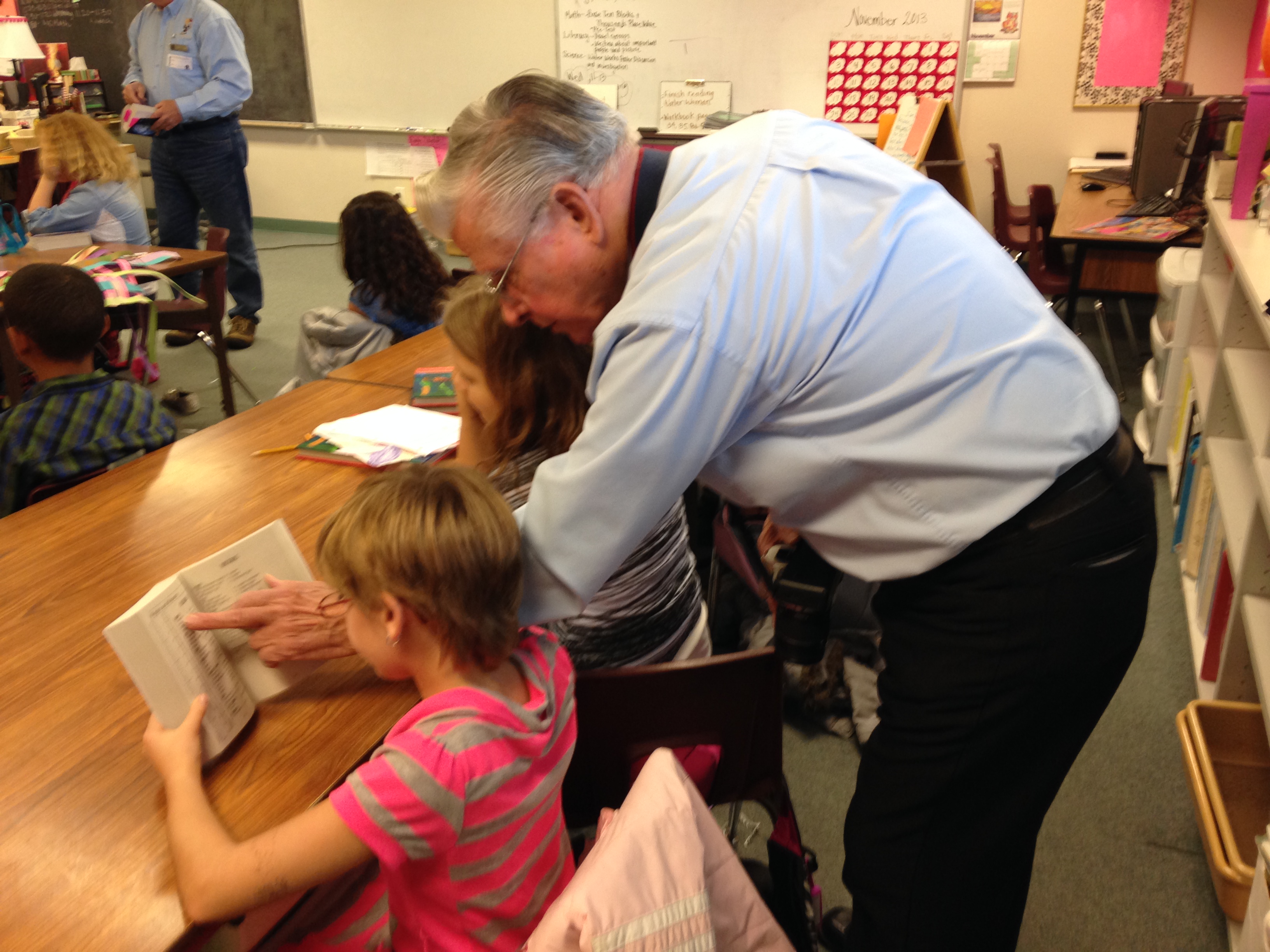 Lacey Lamplighters Lions Club Donates Dictionaries to Students in Lacey, Washington
Members of the Lacey Lamplighters Lions Club recently distributed dictionaries to the third grade students attending the Evergreen Forest, Mountain View, Seven Oaks, and Woodland Elementary Schools in Lacey, Washington.

Lion Richard Platner remarks on his dictionary distribution experience; "Our 2013 Dictionary Project for 3rd Graders was a resounding success again this year. Our club gave away 360 books in four schools and 15 classes. The kids seem to get smarter every year! And they are all so thankful (as are the teachers) to receive this book FREE. One little girl in one class even asked for our autographs at the end of the session!"

The Lacey Lamplighters Lions Club has in the past worked with two other Lions Clubs in the Washington area on a combined Dictionary Project effort that focused on schools in the North Thurston district. The Lions Club has since established its Dictionary Project that has for three years been dedicated to providing students in the local elementary schools with dictionaries of their very own.