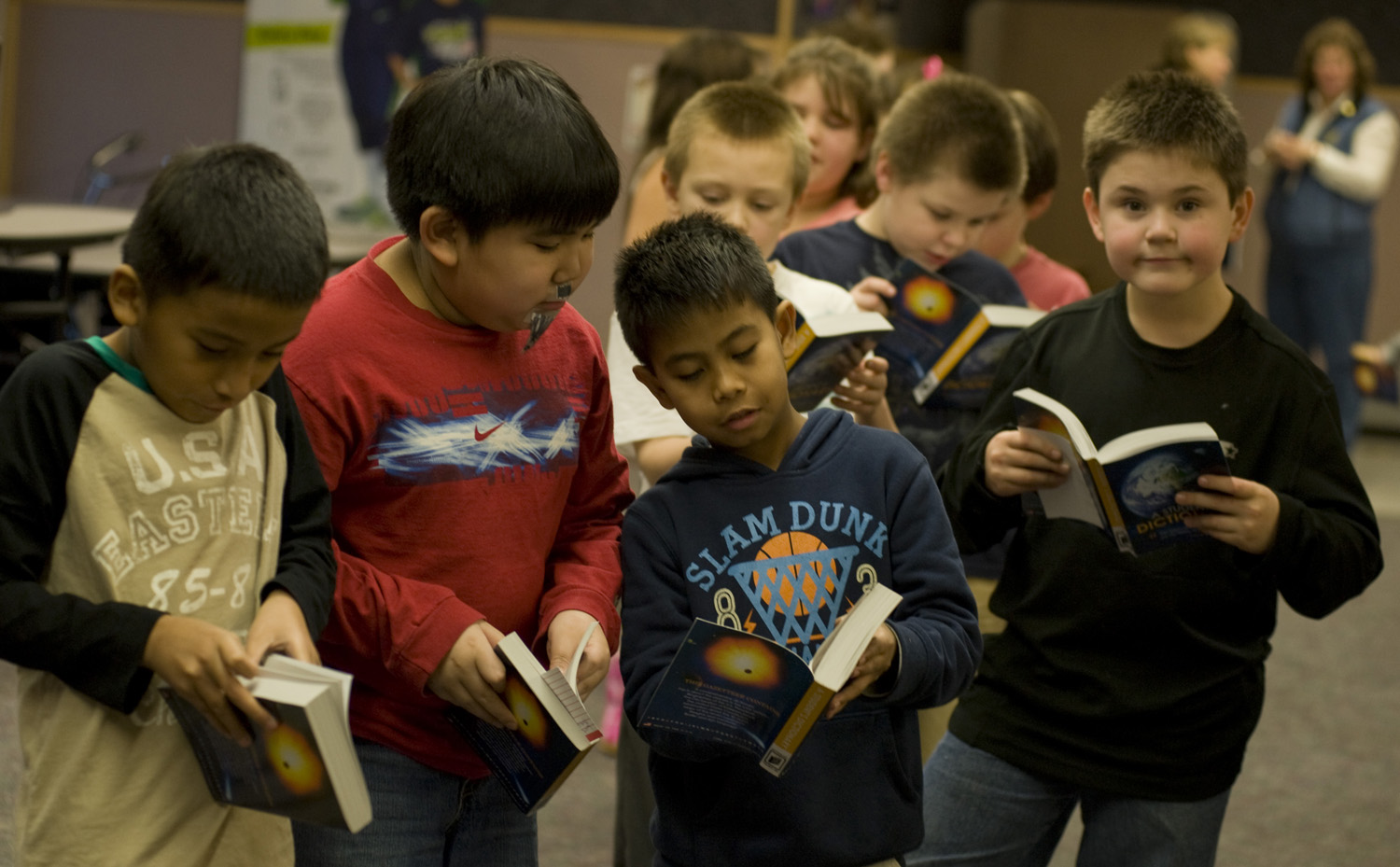 Rotary Club of Sitka Distributes Dictionaries to Students at Keet Gooshi Heen Elementary School
The Rotary Club of Sitka completed its second annual Dictionary Project this past January after presenting dictionaries to students at the Keet Gooshi Heen Elementary School in Sitka, Alaska.

Since participating in its first Dictionary Project in 2012, the Rotary Club has been able to donate a total of 336 dictionaries to students in the Sitka School District.

Rotary Club member Shannon Haugland writes of the Club's January 21st distribution, "About 100 third-graders received dictionaries, inscribed their names and completed short assignments from Rotary Club members."

As evidenced by the pictures documenting the event, the Sitka third-graders seemed to be both intrigued and excited by the new dictionaries that they would now be able to call their own.