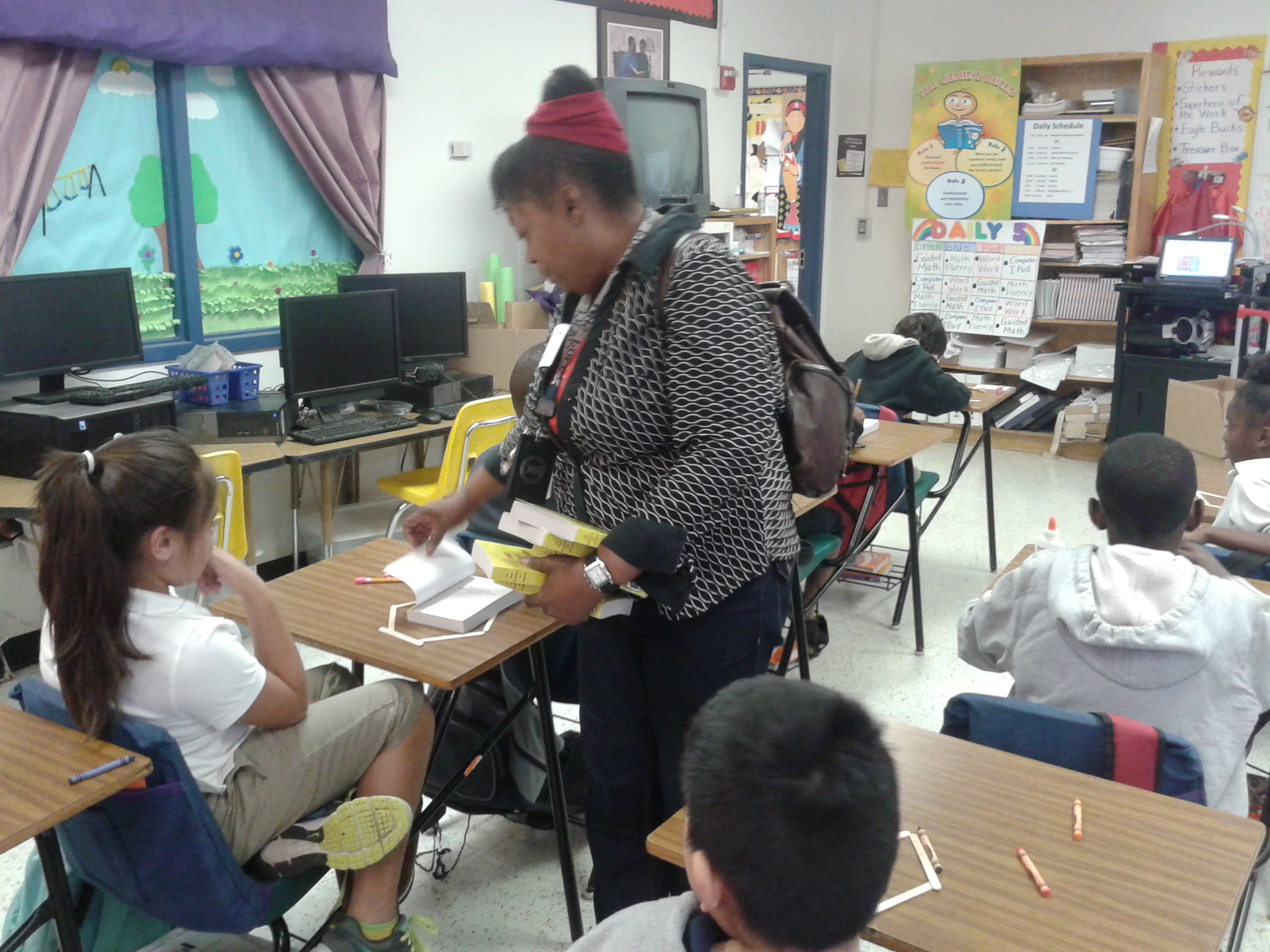 Harrell Budd Elementary School Students Receive Dictionaries
Sponsors Robert Phelps and Linda Lane worked together again this year in order to provide all of the third-grade students at Harrell Budd Elementary School with their own personal dictionaries. This was the third year that Mr. Phelps and Ms. Lane sponsored the elementary school as part of their joint Dictionary Project, which has now become a yearly tradition.

Mr. Phelps and Ms. Lane completed their most recent project after distributing 96 dictionaries to the third-graders attending Harrell Budd Elementary School, located in Dallas, Texas. Since their first project in 2011, Mr. Phelps and Ms. Lane have been able to provide approximately 360 students with dictionaries of their very own.

As depicted in the pictures documenting the event, it seems clear that Mr. Phelps' and Ms. Lane's distribution day is one that is filled with many smiling faces as students excitedly explore their new dictionaries and happily add their names to its front page. Mr. Phelps' and Ms. Lane's combined effort to organize and implement their dictionary distribution each year is truly demonstrative of their dedication to furthering the education of students in their local community.