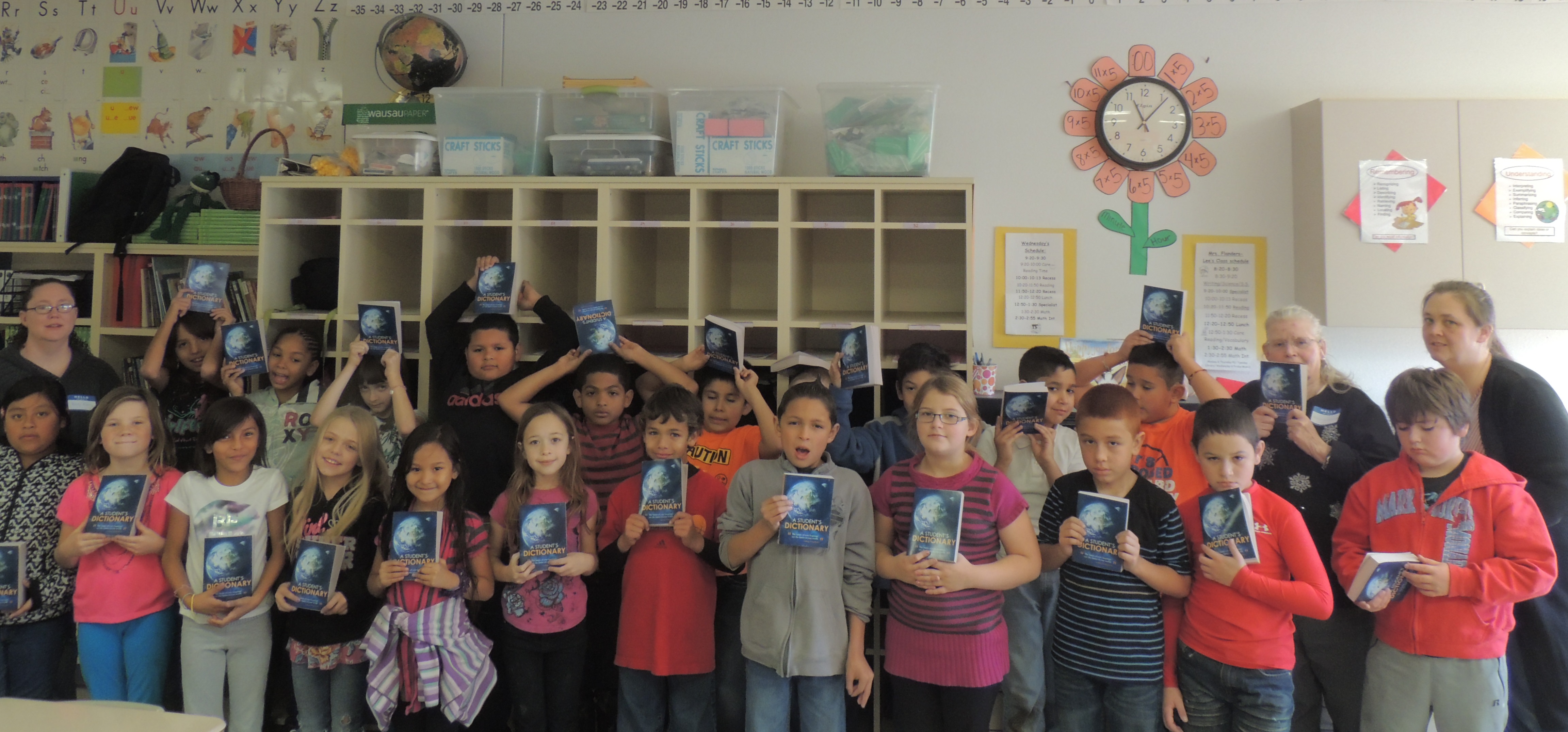 Catlin Grange # 199 Donates Dictionaries to Washington Students
The students in April Flanders-Lee's class at St. Helens Elementary School received a special dictionary gift recently when members of the Catlin Grange # 199 paid a visit to their Washington school.

As part of their 2013 Dictionary Project, Grange members visited and distributed a total of 160 dictionaries to the third-grade students attending the St. Helens, Kessler, and Northlake Elementary Schools in Longview, Washington. During each of the visits, members presented students with personal dictionaries that are theirs to keep as they progress through schooling and as they continue to grow as learners.

The Grange's dictionary distribution has become a much anticipated time for students as they anxiously await the moment when they will be able to join with their older friends and siblings in having a dictionary of their own.

"The kids look forward to this every year," says Catlin Grange member Tena Hedges, who participated in the recent distribution event.

In order to raise funds for its dictionary distribution, the Grange hosts an annual rummage sale, the proceeds of which are put towards the Grange's Dictionary Project. Thanks to the Grange's efforts, the third-grade students in the Longview School District now have access to a powerful learning resource that they will be able to utilize throughout their lifetimes.