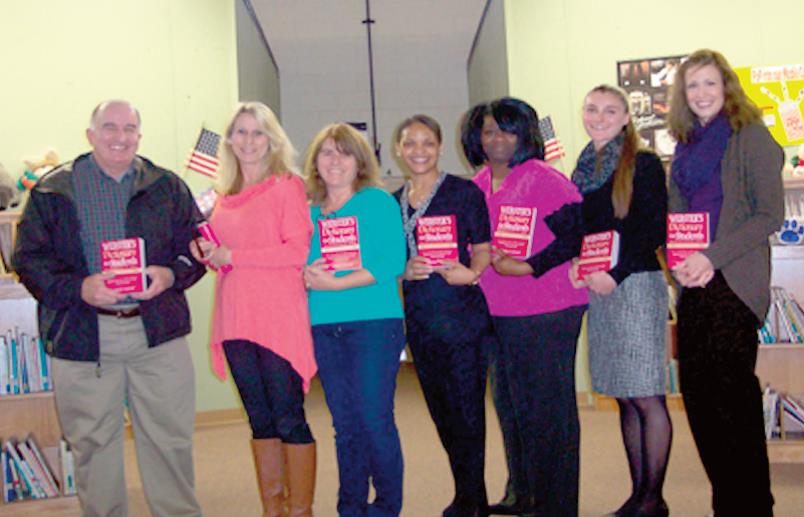 "Kiwanis" We Share Our Talents
NANCY WHITTY –
The name "Kiwanis" means "we share our talents", [sic] and that is exactly what our Kiwanis Club has being doing for years at Jefferson Elementary School.

On Wednesday, Feb. 12, President Don Condon, and member Jessica Corley gave each of our third grade students their own personal Webster's dictionary to help development [sic] their reading, writing, and spelling skills.

It is evident each year that Kiwanis are dedicated to a mission of service to the children of Jefferson County and all over the world. Jefferson Elementary third grade students, teachers, and the administration would like to thank you for your generous donation. We value your partnership as we strive to provide our students with the necessary tools to become productive citizens.