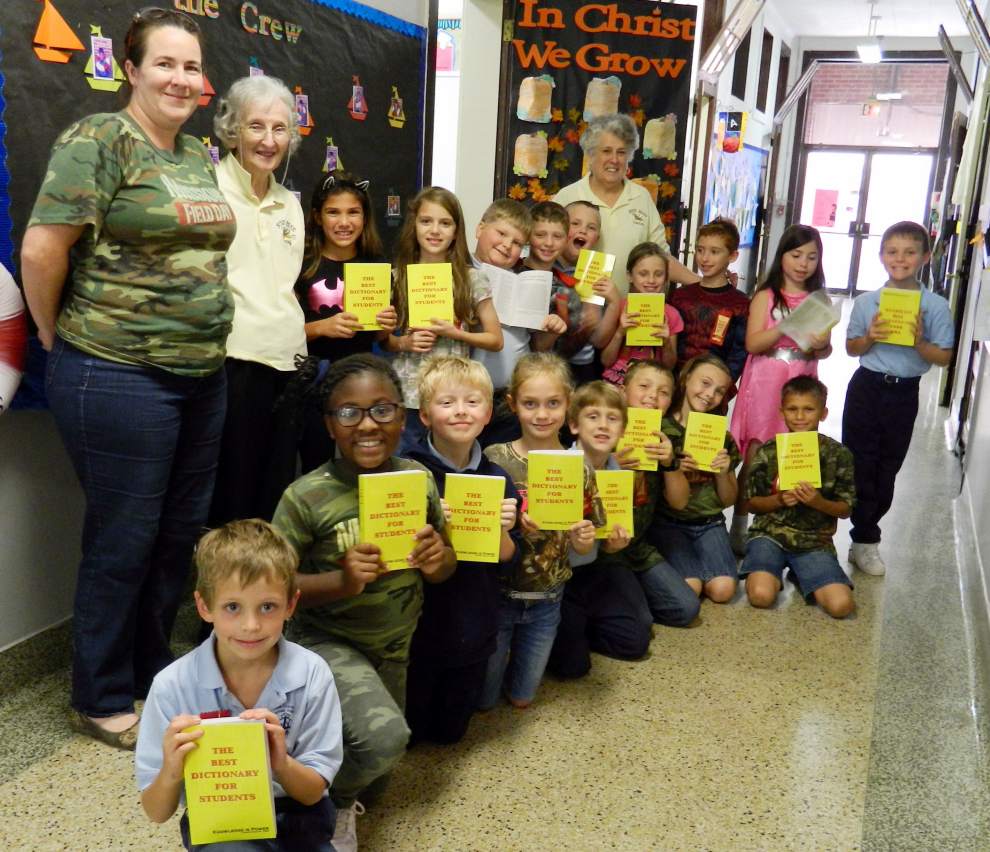 Mater Dolorosa School Class Gets Dictionaries
Tangipahoa Volunteers for Family and Community Busy Bees, an all-volunteer arm of the LSU Extension Service, visited Karen Wilder's third-grade class at Mater Dolorosa School in Independence last month to celebrate National Dictionary Project Week.
The Bees presented each student in Wilder's class with a new dictionary.
Mary French founded the Dictionary Project in 1995 to provide dictionaries for third-graders in the South Carolina public school system, a news release from the Busy Bees said. Soon, it became a national program, fully funded by individual donations and by sponsors who implement the program in their local school systems, the release said.
The organization believes a dictionary is an essential tool for a quality education and that students cannot do their best work without one. It can be used to improve vocabulary by encouraging students to learn more words, the release said.
READ MORE HERE:
http://theadvocate.com/news/livingston/11010320-123/mater-dolorosa-school-class-gets