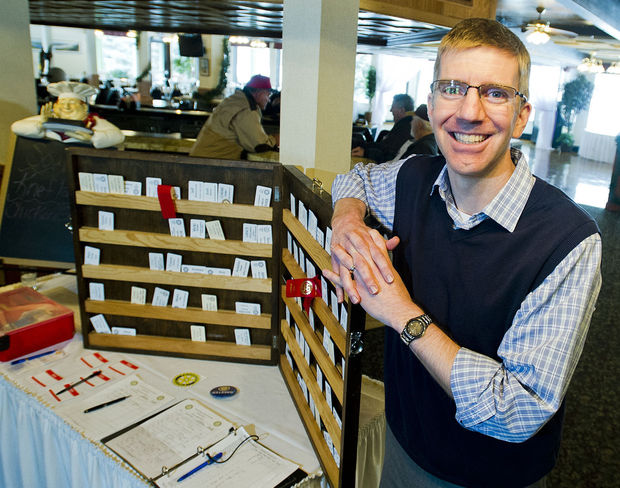 The Impact Volunteering Has in Your Community
There are a multitude of benefits from volunteering. Not only does volunteering strengthen your community by uniting people towards a common goal, it also creates an outlet for people to learn from each other and build lasting friendships. "I really enjoy getting to know people and helping them develop as a person and in their work," said Roderick Baker, Winona Rotarian and Winona Daily News Volunteer of the Month. "I feel like it's our obligation — my obligation — to help younger people because of the things I've learned and the mistakes I've made."
Roderick Baker and the Winona Rotary Club have been enthusiastic participants in The Dictionary Project for almost 10 years. The success of their project is largely due to dedicated members and many hours of service. By volunteering, members are able to be more engaged in the lives of neighborhood families and businesses. As a result, the club has a better understanding of the needs of the Winona community as a whole. Recognizing the necessity of education and the impact it has on a child's life, the Winona Rotary welcomed the opportunity of providing dictionaries to every third grade student in Winona County. Since establishing the project in 2006, members have donated thousands of dictionaries to local students.
We appreciate the Winona Rotary Club and all of our sponsors for participating in The Dictionary Project. You are making a meaningful and lasting impression in your community by volunteering your time and resources to give the gift of a personal dictionary.
Portions of this story were adapted from the Dec 1, 2014, Winona Daily News story "For Winona Man, Helping Others Comes Naturally" by Leah Perri. Photograph by Andrew Link, Winona Daily News.
Read More Here:
http://www.winonadailynews.com/news/local/volunteer-of-the-month-for-win…
Volunteer:
noun
, 1) one who offers his services of his own free will,
verb
, 2) to give freely of your time.
"
Volunteers are not paid — not because they are worthless, but because they are priceless
." – Unknown