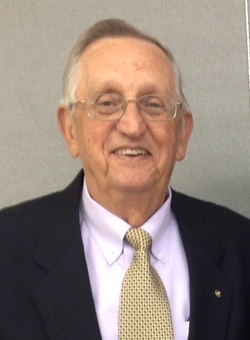 Celebrating the Life of James O. Johnson
We would like to pay our condolences to the family of James O. Johnson of Baxterville, Mississippi. Mr. Johnson passed away on Sunday, March 1, 2015. Our thoughts are with his family and friends.
"Mr. Johnson was a retired Lt. Col. in the US Army, having served two tours in Vietnam, and a retired Materials Director with Entergy in Beaumont, TX. He was a Murfreesboro Breakfast Rotarian and proudly brought The Dictionary Project to Rutherford County. He served the Murfreesboro community through his work with United Way, CASA and the Rotary Club."
We appreciate the dedicated work of Mr. Johnson to make the lives of people in his community better.
Read More