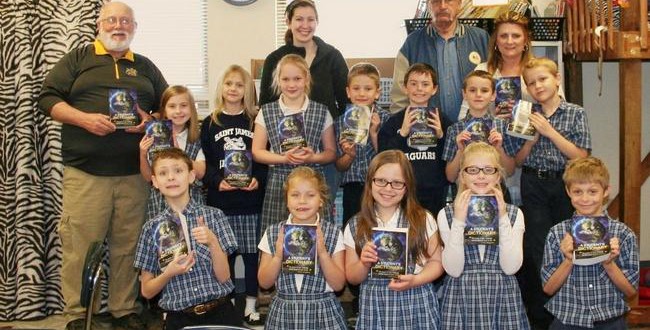 Third Graders Receive Dictionaries: Generous Gifts from Bayneville Grange #1810
Article written by Belinda Larsen,
The Butler County Times-Gazette
Bayneville Grange #1810 distributed dictionaries to local third grade students recently. The group purchases the dictionaries through The Dictionary Project, a non-profit charitable organization which provides dictionaries to students to keep to use as their own personal reference books. The project believes a dictionary is an essential tool for a quality education and that a student cannot do his or her best work without one. The organization seeks to provide dictionaries to all of the children who are in school. The program is typically implemented in the third grade each year.
Read Here