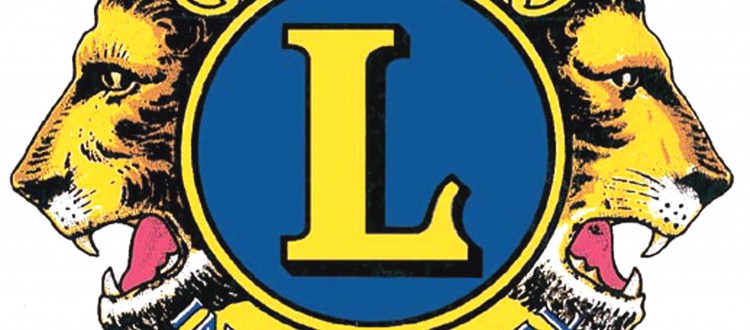 Lions Clubs Across the Country Are Making an Impact
Lions Clubs International has been a dedicated sponsor of The Dictionary Project for many years. Clubs across the United States have worked diligently to continue their local projects and we greatly appreciate their participation. We would like to highlight a few clubs and the work they have accomplished in their communities.
Milan Lions Club, Indiana
The Milan Lions Club started the project in 2008 to promote educational and inspire leadership in young people. The club hosts yearly raffle fundraisers and donation drives to support the cost of the project in Ripely County. Members are known to the students as the "Dictionary Lions."
Chapel Hill Lions Club, Tennessee
"Volunteer Work that Makes a Difference!" Since starting the project in 2010, the Chapel Hill Lions have been able to donate over 700 dictionaries to local student by member dedication and entertaining fundraising events. The club hosts an annual Tractor Pull that provides funds for many projects in their community, include The Dictionary Project. The Lions Super Pull of the South takes place this July. Participants will "Feel the roar as 12,000 horsepower Super Modified tractors thunder down the track." – all in the name of dictionaries of course.
Lions Super Pull
Chesterton Lions Club, Indiana
Lions Bill Ellis and Robin Smith, Co-Chairs of the project, helped coordinate the distribution of 528 Webster's Dictionaries for Students to 3rd graders in the Duneland School District last Fall.
Lester Prairie Lions, Minnesota
Representing the Lester Prairie Lions, Troy Feltmann visited Lester Prairie Elementary School April 1 to deliver dictionaries to the third graders through The Dictionary Project. Since starting the project in 2010, Lester Prairie Lions have donated over 200 dictionaries to local students. We are thankful for sponsors who take the time to personally present the dictionaries to each class!
Yelm Lions Club, Washington
Last fall, Yelm Lions Club members gathered to distribute dictionaries to all 382 third grade students in Yelm's six elementary schools. A brand new dictionary was handed to each student, with instructions to immediately write their names in the book. It was theirs to keep. During their short visit, Lions Club members shared with students the meaning of service and previewed some of the extras contained in the dictionaries, like sign language and maps among other useful items.Students enthusiastically did as they were told and proudly showed each other their written name or something they discovered inside the dictionary. The most popular item to find was the longest word in the English language, containing 1,909 letters.
These dictionaries will be used this year in the classroom, but belong to the students to keep for life. Thank you, Yelm Lions Club, for supporting the youth in our community. – Yelm Community Schools
Red Wing Lions, Minnesota
Greetings from Minnesota,
Enclosed are some very "priceless" comments from one class of students at out Red Wing Burnside Elementary School. Each year when we distribute the dictionaries, it is a highlight for students, teachers and our Lions Club.
We can't thank you enough for making this project available. Our most important asset in America is our children and as you will note in their comments, what they will learn and use in this fine book. We look forward to next fall. Best Wishes.
Sincerely,
Richard J. Johnson
Dear Red Wing Lions Club,
Thank you for the dictionary. Each week we look up "Their Way" words for skills practice. When it is someone's birthday in our class we make a poster with their name acrostically and we find words to describe them with the first letter of their name on them. Sometimes we even use them for words we don't know that much.
Sincerely
,
Annalee
Lions Club Community Involvement
But we cannot forget one of the most notable fundraising and community involvement event hosted by the Lions – the Pancake Breakfast!
Watch the Video Here