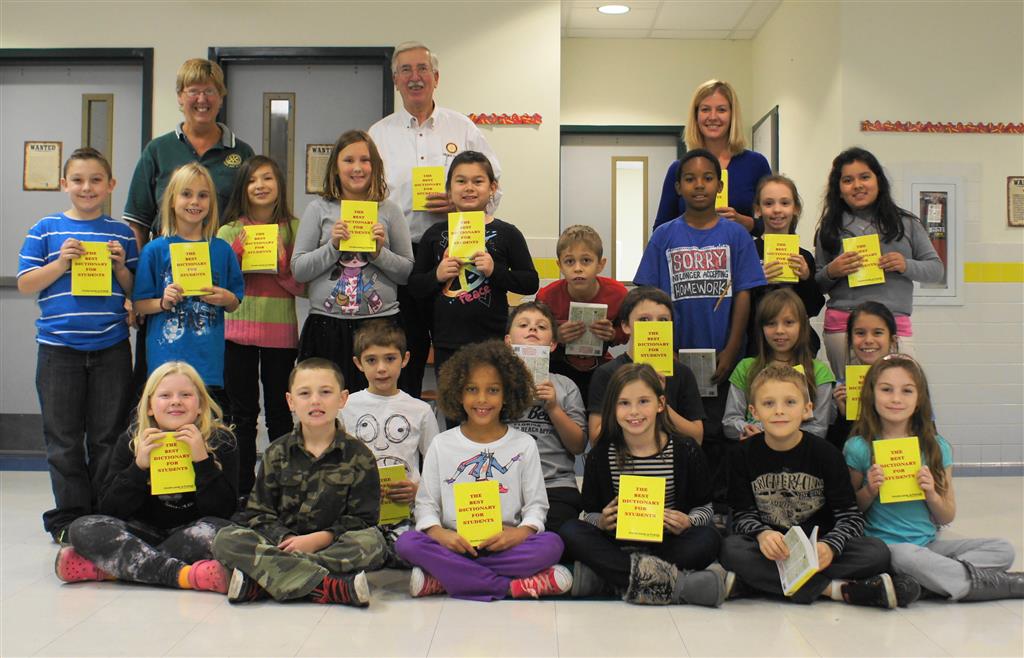 im·pact / ˈimˌpakt/ noun:

1. come into forcible contact with another object

"A moment of impact has potential for change—it has ripple effects far beyond what we could predict." Nicholas Sparks, 1965 –

2. a strong effect on someone or something

"A life is not important except in the impact it has on other lives." Jackie Robinson, 1919 – 1972

The Rotary Club of Green Tree recognizes that third grade is a pivotal time for children who are leaning to read and write. Having a dictionary for the child's own use helps them immensely. Since starting the project in 2008, members have made a lasting impact on the lives of over 2,500 students in Allegheny County by donating a personal dictionary.

Throwback Thursday: Members of the Green Tree Rotary delivered dictionaries to 325 third-grade students at six area elementary schools in October 2013.