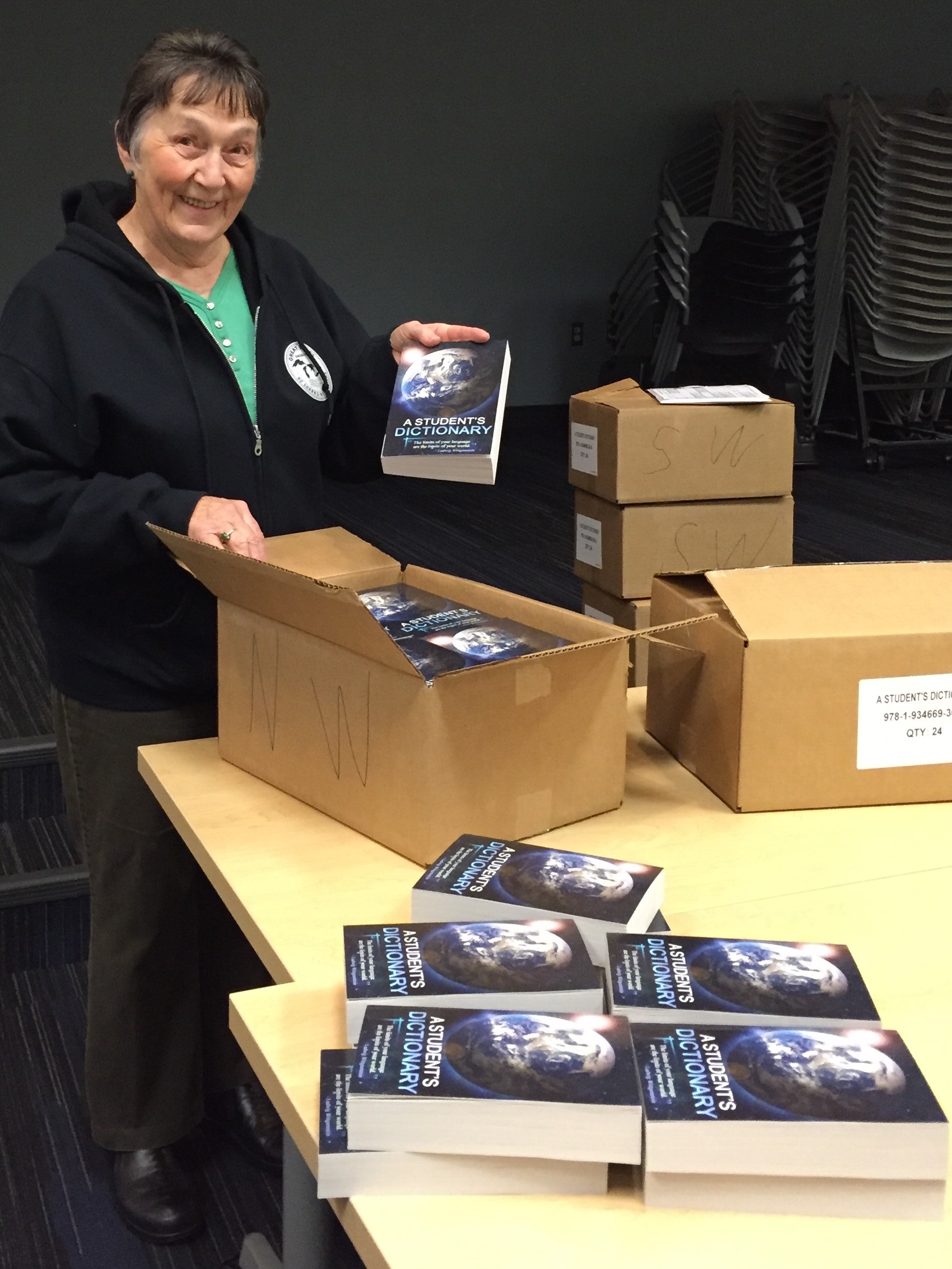 Dictionaries distributed to Howell Third Graders
The Kiwanis Club of Howell presented over 500 dictionaries to third graders in Howell. This is the seventh year and over 4,000 dictionaries have been distributed to Howell third graders. The goal of this project is to improve literacy and therefore, the quality of life in communities. The project was designed to aid third graders as they become proficient writers, active readers and creative thinkers.

Third graders are so excited when Kiwanis Club members come to their class to distribute the dictionaries. They eagerly thumb through the dictionary looking for new words and new facts. One fun fact is finding the longest word in the English language which is 1,909 letters long. "They always ask us if we can pronounce the word," said one member. "We ask the children to find certain things in the dictionary and ask them to share how a dictionary can help them." Many of the students share that they have older siblings with dictionaries and others show their gratitude when they find out that the dictionaries are theirs to keep. It is a fun day for all of us.

Donations from Southeast and Southwest PTO as well as Dr. Samuel Daniels support the Howell Kiwanis' effort to help students increase their understanding of the world and add to their knowledge about words.

Kiwanians are volunteers changing the world through service to children and communities. Kiwanis members help shelter the homeless, feed the hungry, mentor the disadvantaged and care for the sick. They develop youth as leaders, build playgrounds, raise funds for pediatric research and much more. Kiwanis clubs, located in 80 nations help their communities in countless way. Each community's needs are different – so each Kiwanis club is different. By working together, members achieve what one person cannot accomplish alone. When you give a child a chance to learn, experience, dream, grow, succeed and thrive, great things happen. For more information about the Kiwanis Club of Howell and their initiatives, please contact Ron Hagen, President at (810)354-5824.