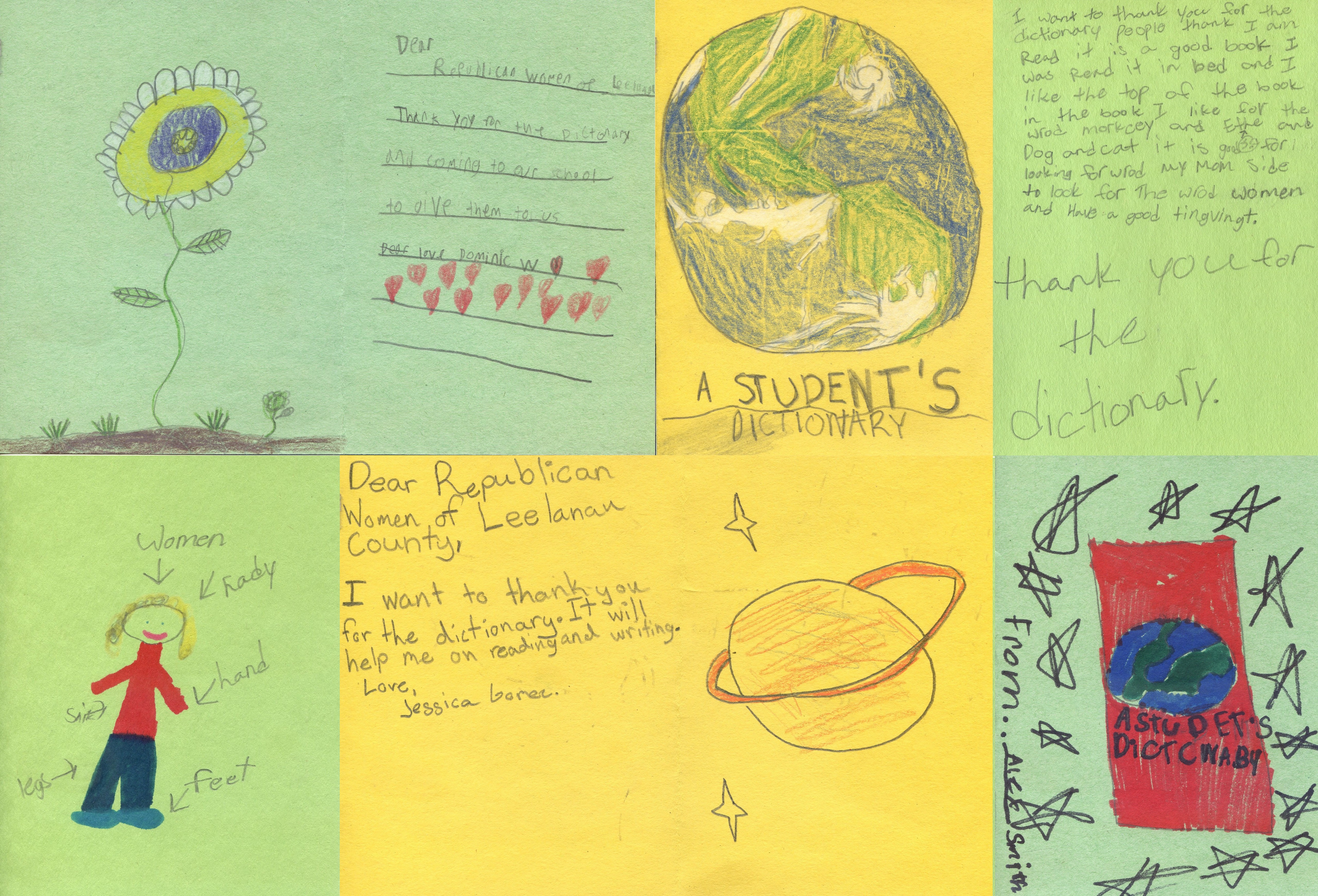 Word of the Day: Thankful
thank·ful /ˈthaŋk-fəl/, adjective: to be grateful, to show appreciation or praise

"The unthankful heart discovers no mercies; but the thankful heart will find, in every hour, some heavenly blessings." Henry Ward Beecher, 1813 ― 1887

"Be thankful for what you have, you'll end of having more. If you concentrate on what you don't have, you will never, ever have enough." Oprah Winfrey, 1954 ―

"Some people are always grumbling because roses have thorns; I am thankful that thorns have roses." Alphonse Karr, 1808 ― 1890

"I am thankful for laughter, except when milk comes out of my nose." Woody Allen, 1935 ―

pictured: Thank-you notes to the Leelanau County Republican Women from thankful third grade students. After the excitement of distribution day is done, "these thank-you cards put smiles on our faces," noted Project Coordinator Marge McCulloch.