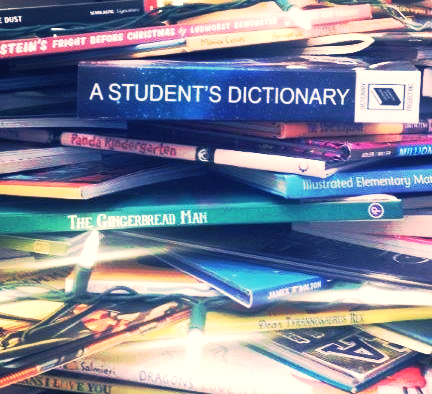 A Dictionary Makes a Great Christmas Present
The LeGrange Housing Authority, GA

The LaGrange Housing Authority is committed to adding value to lives of their residents. They believe that knowledge is power and reading is a fundamental skill. "We are very aware that kids love toys and gifts during the holiday season, but we felt it is necessary to empower our kids with knowledge," said Zsa Zsa Heard, CEO."We decided that instead of toys we would give every household a dictionary," she said. In addition, every child will also receive an age appropriate book to increase their reading skills and encourage them to continue to read. The Housing Authority believes the commitment to provide a book is a gift that lasts forever. "The value can never be measured," said Heard, "because reading is a lifetime of learning."

The Rotary Club of Laguna Niguel, CA Brings Smiles and Dictionaries

The Rotary Club of Laguna Niguel handed out more than 600 dictionaries this year to students in Orange County. By giving the gift of a personal dictionary, members aim to promote literacy and inspire students to build their vocabulary. Rotarian William Nguyen, DDS, also gives dictionaries to his patients for Christmas, ensuring big smiles for everyone.