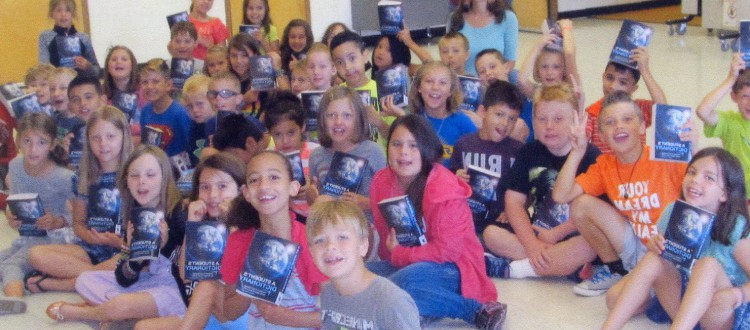 Tips to Promote Academic Success: 1.Support
sup·port
/səˈpôrt/,
verb
:
1
. to bear all or part of the weight of; hold up
2
. to give assistance to, especially financially; enable to function or act Over the past 20 years, Dictionary Project supporters have donated more than 26 million dictionaries and contributed countless volunteer hours to ensure more students will be able to enjoy the benefits of owning a dictionary – Proof that when people collaborate, great things can be accomplished. There are many ways our sponsors support students through their education. Some individuals have the time to volunteer, while others have the financial resources to contribute – both equally important and appreciated. Members of the Lakewood Elks Lodge #1777 have supported local students for over 10 years by funding a dictionary project and personally presenting the books to students. Faculty, parents and students have expressed their appreciation and gratitude to Elk member Venita Collier in letters below:
Dear Lakewood Elks, My name is McKinley and I am in third grade. I go to Hutchinson Elementary. A few weeks ago I got my own dictionary from you. I just wanted to say thank you and I really appreciate it. I think the dictionary will give me new words and make me a better writer. Thank you again. Sincerely, McKinley P.S. I used my dictionary to spell these words.
Hello Venita, Today our daughter was a recipient of one of the dictionaries from this project. I wanted to reach out and tell you how much we are touched by this gift. Already in one night have we expanded our vocabulary and been saying "look it up." She is so excited to use the book and has been copying down the longest word in the book…forgive me if I don't write that out! I certainly feel this book will enhance my daughter's education, like no other. So, thank you for all the time, effort and devotion you and others have put into The Dictionary Project. Sincerely, Connie Muller
Good morning Ms. Collier, I am a parent of two children who have the blessing of attending Saint Peter and Paul Catholic School. This weekend, my son Sergio brought home his very own dictionary that your organization, the Lakewood Elks #1777, donated to him and the rest of his classmates. I would like to express my sincere appreciation and gratitude for your generosity which is going to allow Sergio to expand his vocabulary and understanding. This truly makes a big difference at a young age. I wanted you to know that your kindness is not overlooked and as a parent, means the world to us as a family. God bless you and please extend our thanks to all those involved. Sincerely, Jennie Marquez
Dear Venita Collier and Members of the Benevolent and Protective Order of Elks Lodge #1777, Our third graders are over joyed with the gift of the new dictionaries. In the younger grades we encourage students to write phonetically in order for them to grown in the fluency of thought. By third grade, however, instruction changes and the students understand that they now have the ability to look up the words they are not familiar with and/or do not know how to spell. As mentioned in your letter we, too, desire our students to be good writers, active readers, creative thinkers, and resourceful learners. The gift of the dictionaries is a terrific resource to aid in this development. Please know of our gratitude for the gift of dictionaries not only for the gift this year, but for the past six years as well. May God bless you and all the Members of the Order of Elks. In the Heart of Christ, Sister Mary Patrice, Principal