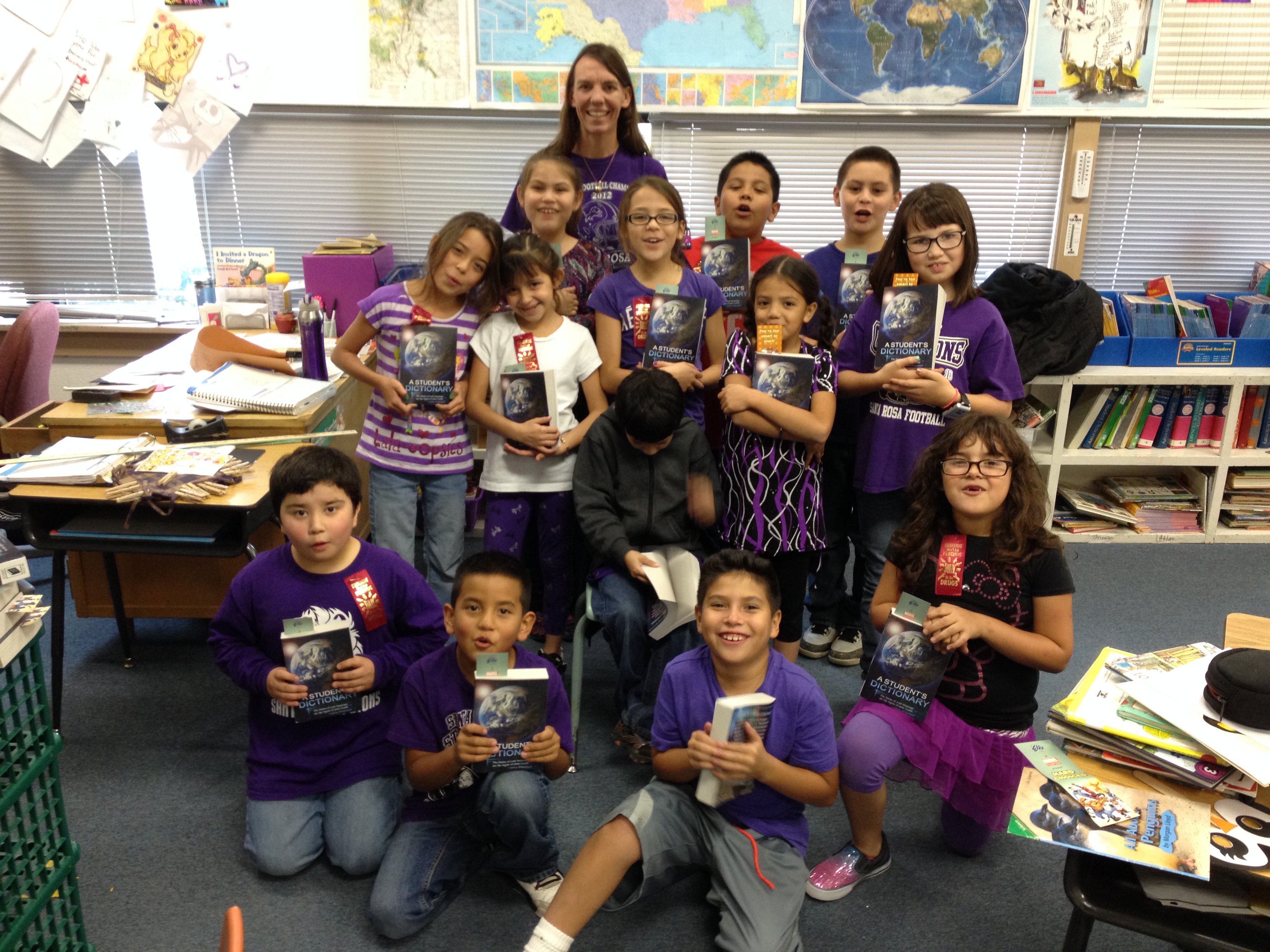 ac·tion /ˈakSH(ə)n/, noun: the process of doing, typically to achieve an aim; something done

"I know that I have the ability to achieve the object of my Definite Purpose in life, therefore, I demand of myself persistent, continuous action toward its attainment, and I here and now promise to render such action." Napoleon Hill, 1883 – 1970

"Love is cheering and sharing and compassion and giving and receiving. Love is an action thing – more than a word thing – that brings comfort or joy or relief to anyone or anything." Ziggy Marley, 1968 –

"Remember, a real decision is measured by the fact that you've taken new action. If there's no action, you haven't truly decided." Anthony Robbins, 1960 –

pictured: Students from Santa Rosa Elementary School received dictionaries from the Tucumcari Elks Lodge, NM.