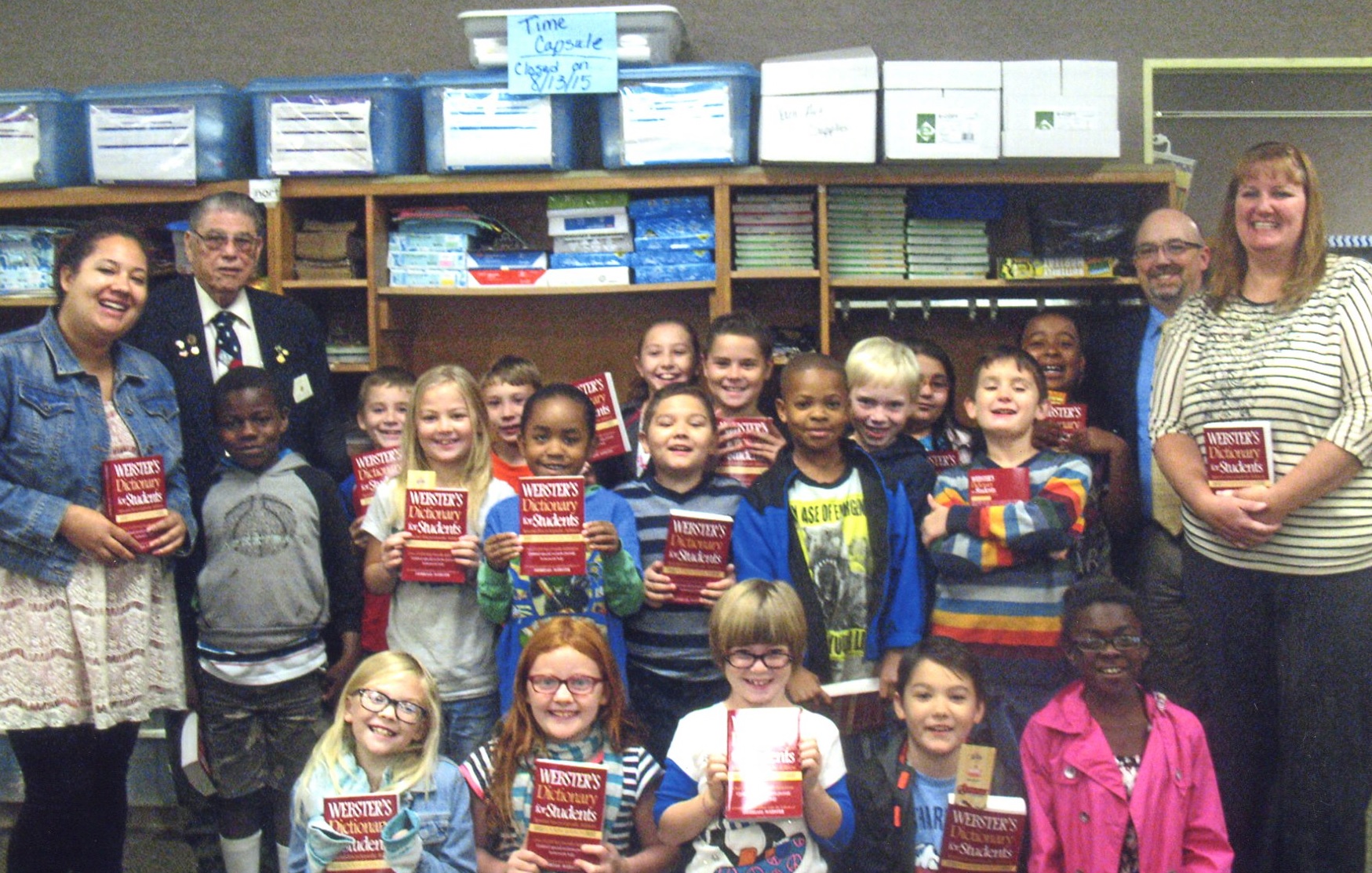 How a Paperback Dictionary Promotes Sharing
Sponsors:
When sponsors take the time to visit each classroom and present the dictionaries to the children, they have the opportunity to share with students the importance of learning dictionary skills, like spelling, grammar and parts of speech. These skills allow students to expand their vocabulary by forming new associations with unfamiliar words.

Giving a personal dictionary also shows children that there are individuals in the community willing to share their time and resources in order to help students succeed in school and in life.

Students:
Learning dictionary skills helps students become better readers and writers. In turn, these children will have the ability to share their thoughts, feelings, and emotions in their writing.

After receiving a personal dictionary, these children will have the opportunity to share with others what they have learned as well as the kindness they have received from our sponsors.