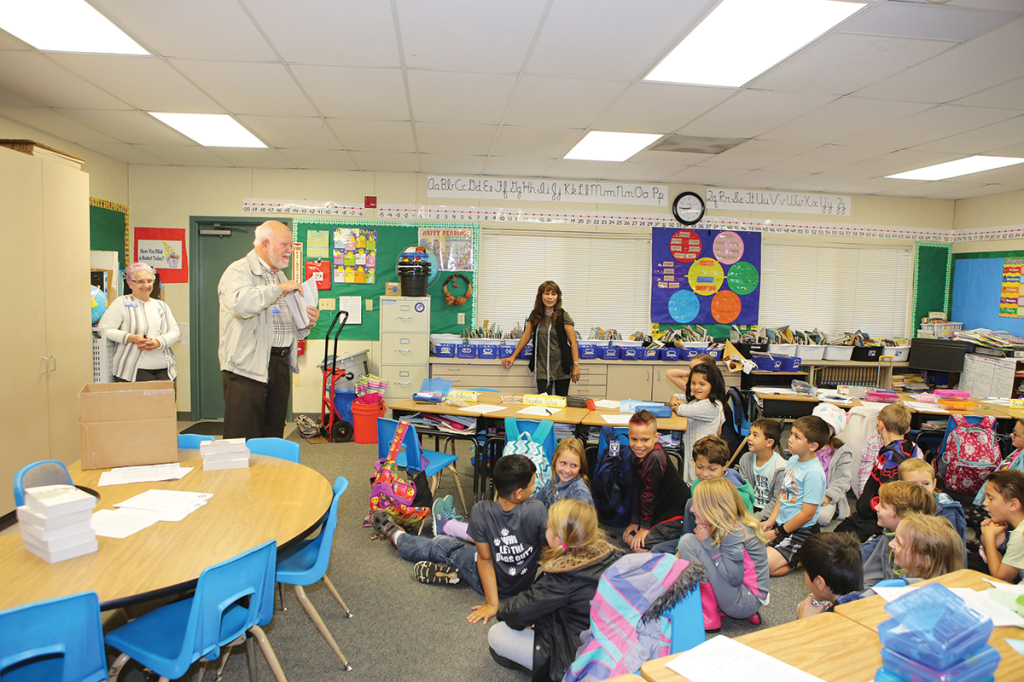 Project defines Rotary's giving spirit
Cameron Park Rotarians recently visited third-grade classrooms in Cameron Park and Shingle Springs to hand out free dictionaries to students.

The local Rotary Club distributed nearly 400 books at Blue Oak Elementary, Buckeye Elementary, Green Valley Elementary, Latrobe Elementary, Rescue Elementary and the California Montessori Project in Shingle Springs.

Paul Stewart, principal at Blue Oak Elementary in Cameron Park, expressed his gratitude for Rotary's donation.

"At Blue Oak we are about building bridges in our community and the Rotarians bridge the gap with dictionaries and the love of learning," he said. "In today's world we often use Google and the internet as a resource to look up a word. For the last 10 years our local Rotary Club has been supplying each of our third-graders with dictionaries that they get to keep and learn from. Without their support, looking up words in a dictionary could become a lost art."

Rotary's goal is to provide children with a tool that will serve them for many years, fostering academic success and a love of language. In addition to a dictionary, the book also contains information on punctuation, weights and measures, maps, multiplication tables, the periodic table, sign language, Braille and an extensive section on animals — a particular favorite with the kids.

"The Rotary Club members that work on this project are rewarded by the enthusiasm and gratitude of the kids … when their faces light up as their names are called and they receive their own personal dictionary," said Steve Long, chairman of the Cameron Park Rotary project. Long has worked on the dictionary donation program each year since its inception; this year he stepped into the role of chairman for the first time.

The Rotary Club of Cameron Park purchased the dictionaries from a nonprofit called The Dictionary Project, which was founded in 1995 in Charleston, SC, and has given dictionaries to more than 18 million children in the United States and abroad. Schools and communities can be sponsored by businesses, individuals or civic organizations. Thesauruses and other reference books may also be donated through The Dictionary Project.