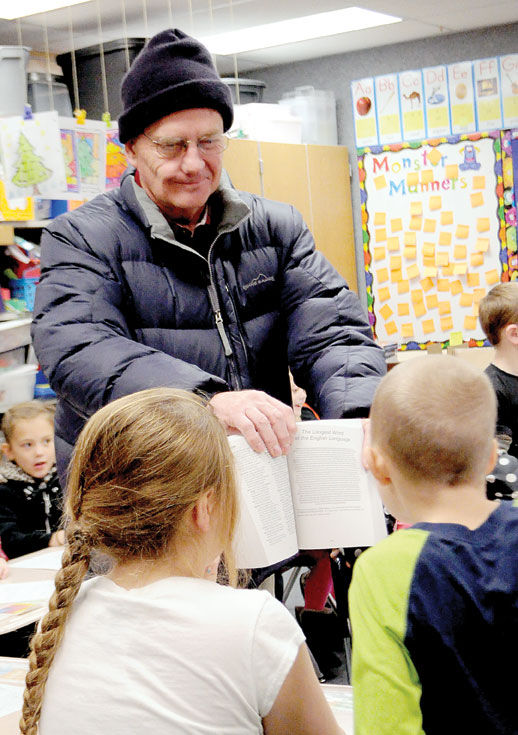 Rotary delivers dictionaries
It wasn't Santa, but third grade students in Richfield, Monroe, Koosharem, Circleville and Marysvale all received an early Christmas present thanks to the Richfield Rotary Club.

Rather than give toys, club members delivered a vital education tool — dictionaries — to each third grade student as part of The Dictionary Project, a nonprofit organization founded in 1995 by Mary and Arno French, a couple from Charleston, South Carolina. The undertaking utilizes local service groups to purchase and deliver the dictionaries.

"We're giving out more than 275 dictionaries today," said Matt Creamer, Richfield City manager and member of the Rotary Club. He said the Salina Lions Club takes care of Salina Elementary School's third grade.

The Richfield Rotary Club has been involved with the project for more than 12 years.