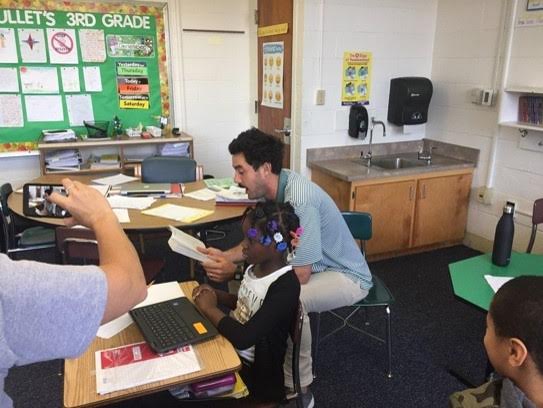 The Gulf Breeze Key Club in Florida recently sent us an update on their annual dictionary project.

"During the months of October and November 2017, the Gulf Breeze High School Key Club from Gulf Breeze, Florida, delivered 840 dictionaries to 11 local Elementary Schools.  At each school our Key Club members went to every 3rd grade and handed each student their very own dictionary. One of our members explained some of the features in the book and that it was a gift from the Gulf Breeze Key Club. We stressed to each student that this was an opportunity to expand their vocabulary and improve their ability to share ideas' through communication.

The cost of the "Dictionary Project" was $1260.00. The Key Club applied and received a grant for $853.00 and did fundraisers to obtain the funds needed to buy the dictionaries.

We are confident that this outstanding project will assist all third grade students, in the schools selected, to complete the school year as good writers, active readers and creative thinkers by providing the students with their own personal dictionary."

Many thanks to the Gulf Breeze Key Club for their continued support of the project!