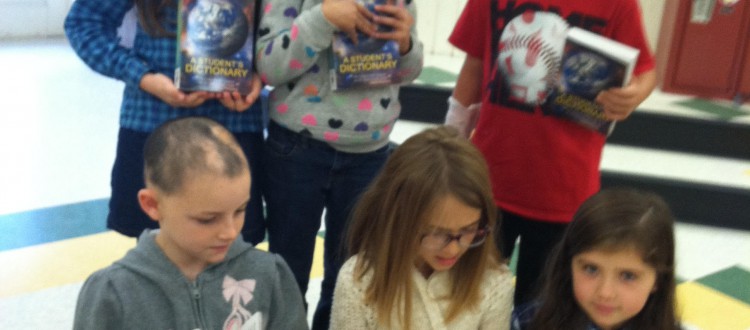 Danville Junction Grange # 65
Danville Junction Grange # 65 in Maine presented 360 third-graders with dictionaries this year. Member Glenys Ryder wrote that the students were "anxiously awaiting their 'very own' dictionaries!" She went on to say:
"They have heard about these from older children, and their anticipation is great! As they open their dictionaries to find the sections on sign language, planets, presidents, and so much more, their faces radiate their pleasure! Of course, the page that contains the longest word in the dictionary is most popular! It is so rewarding!"
Danville Junction Grange # 65 has participated in the Dictionary Project since 2005, donating 2,184 dictionaries in that time.