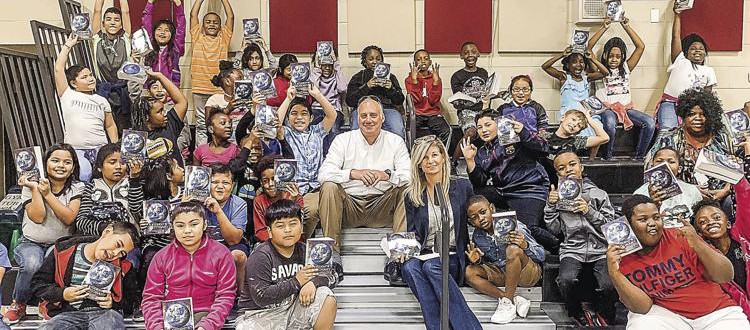 United Way of Colquitt County, GA
United Way of Colquitt County, GA, was featured in local media for their annual Dictionary Project. Backed by donors in their community, the group aims to provide a dictionary to every third grade student in Colquitt County School District. Members of several organizations like the Moultrie Federated Guild and Moultrie Junior Woman's Club donated their time to visiting local classrooms and teaching dictionary skills to the children, while highlighting the importance of reading and owning a dictionary.
United Way of Colquitt County has participated in The Dictionary Project since 2011. Over the past 8 years, the organization has donated over 6,200 dictionaries to students where they live.