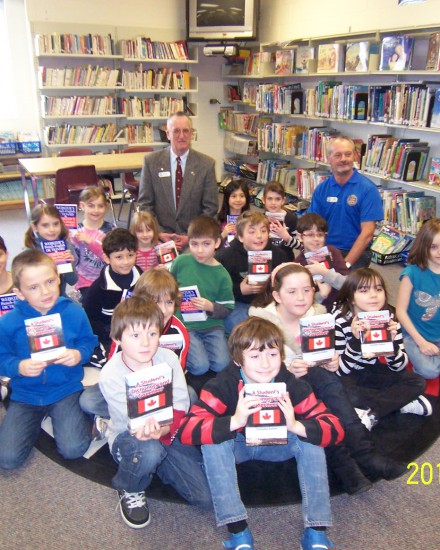 We have four schools in Saugeen Shores. G.C. Huston Public School is in Southampton. Northport Public School, Saugeen Central Public School and St. Joseph Catholic School are in Port Elgin.
The Rotary Club of London North, with the help of seven other local Rotary Clubs, is presenting dictionaries to Grade 3 pupils in 55 public and 16 Catholic schools during February. More than 2,900 dictionaries will be distributed. The "Dictionary Project" is part of Rotary's Worldwide Literacy Program, which aims to improve upon the literacy skills of children in Canada and throughout the world....
Read More
With their everlasting support of the community, the Rotary Club of London Hyde Park has launched The Dictionary Project. As part of this initiative, the Club is distributing free dictionaries to grade three students in London in an effort to see students leave at the end of the school year as better writers, readers and creative thinkers. Visit www.hydeparkrotary.org for more information.