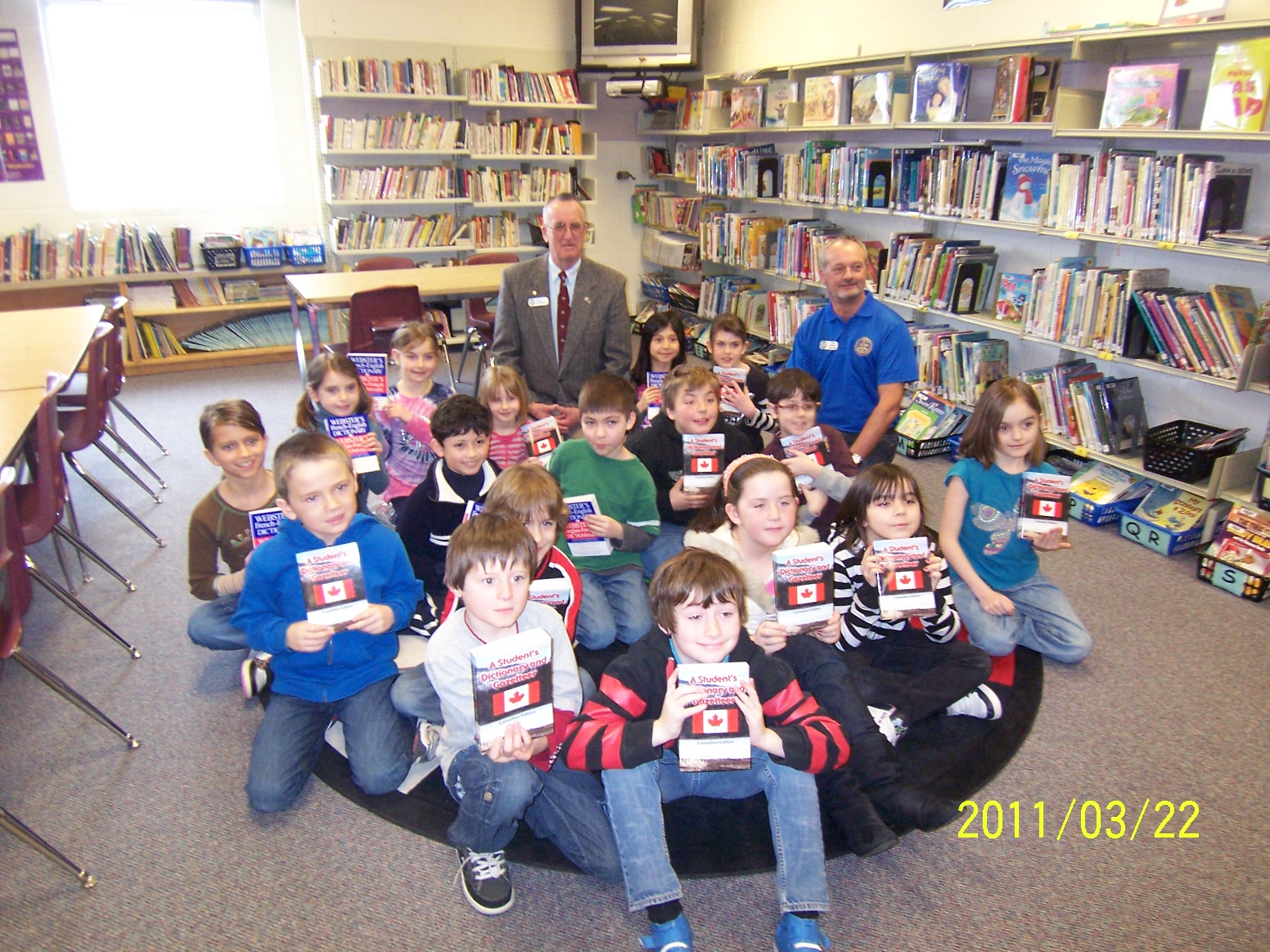 Rotary begins new dictionary project in Ontario
We have four schools in Saugeen Shores.  G.C. Huston Public School is in Southampton. Northport Public School, Saugeen Central Public School and St. Joseph Catholic School are in Port Elgin. There are 132 students in total. Most of the dictionaries are English, but we have two schools that teach French as well as English.
We presented the teachers with a dictionary for them to use in their teaching program.
All of the children were very excited about their own dictionary. We made stick-on labels with their name inside, donated by the Southampton Rotary Club.
The club plans to continue this for years to come.