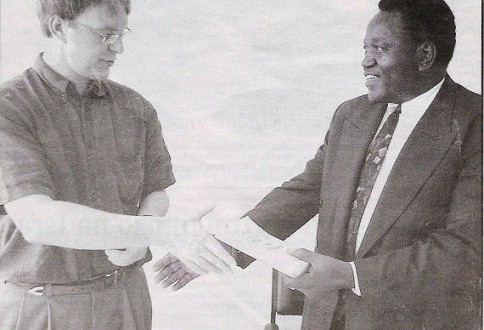 Books for Africa: Tanzania
Hello Mary–
Thank you again for the dictionaries. They are outstanding and we are so pleased to have them. I am sending you a scan of a newspaper article from Dar es Salaam , Tanzania. The text is in Swahili. It says that Pat Plonski, Executive Director of Books For Africa is ceremonially presenting a dictionary to the Chairman of Zanaki Secondary School in Dar es Salaam, Tanzania. The dictionary being presented is from the Dictionary Project!
Thanks much Mary. I also gave one of your dictionaries to the U.S. Ambassador to Tanzania at an event that same day (February 8, 2006).
–Pat
Patrick Plonski
Help End the Book Famine in Africa !